Did you know Bikaneri Bhujia, the irresistible savoury snacks that originated from Bikaner in Rajasthan cannot be manufactured anywhere else? If you happen to somehow manufacture it, you are not allowed to add the word "Bikaneri" in front of Bhujia.
That's because Bikaneri bhujia has something called a GI (geographical indication) that allows a bhujia to be called Bikaneri bhujia only if it is made in Bikaner.
"Bikaneri Bhujia is special because here the moth dal is native to this place, it isn't cultivated anywhere else and the bhujia is made from the flour of this gram. This imparts unique crispiness and a desi quality to it. And snacks are made with the purity of ingredients. It is good quality, has a good taste, and the peanuts here produce very flavorsome oil, and the bhujia is fried in this oil which makes them even more delicious" says Girirai Purohit, a local bhujia maker from Bikaner in a Youtube interview.
Bikaji Foods deserves a special mention when it comes to Bikaneri Bhujia. They are synonymous with Bikaneri bhujia across the country and in outside pockets. Credit goes to them for popularizing the local snack across the globe.
Bikaji Foods is the largest manufacturer of Bikaneri bhujia with an annual production capacity of 9,000 tonnes. It also sells other types of bhujia, namkeen, sweets, handmade papad, and western snacks.
"Our history and lineage trace back to Mr. Gangabishan Agarwal, founder of the Haldiram brand. His grandson, Mr. Shiv Ratan Agarwal, our founder and one of our Promoters, continued his legacy and developed extensive experience in the Indian ethnic snacks industry. Mr. Shiv Ratan Agarwal launched the Bikaji brand in the year 1993 with an in-depth understanding of Indian tastes and preferences. We have over the years established market leadership in the ethnic snacks market in our core states of Rajasthan, Assam, and Bihar with extensive reach, and have gradually expanded our footprint across India, with operations across 22 states and three union territories as of September 30, 2021. In the six months ended September 30, 2021, we have exported our products to 35 international countries, including countries in North America, Europe, the Middle East, Africa, and the Asia Pacific, representing 4.60% of our sales of food products in such period" sourced from DRHP filing.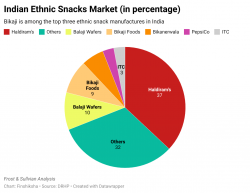 Bikaji Foods operates six manufacturing facilities, with four out of Bikaner (Rajasthan), one in Guwahati (Assam), and one facility in Tumakuru (Bengaluru). In addition, they also have a contract manufacturing agreement with a contract manufacturing unit out of Kolkata (West Bengal).
It is from these manufacturing units that all of Bikaji Foods' more than 250 products are manufactured and transported across the country and to select international markets.
Bikaji Foods boasts of having a robust distribution chain to bring products to the customers whenever demand crops up. As of 2021, it had five depots, 43 super stockists, 483 direct, and 1,644 indirect distributors that work with super stockists, located across 22 states and three union territories in India.
Bikaji Foods plans to operationalize five additional manufacturing units, of which one in Rajasthan will be owned and operated by them and will manufacture frozen snacks and sweets products, and the remaining four manufacturing facilities in Rajasthan, Bihar, and Uttar Pradesh, have entered into contract manufacturing agreements for manufacture of namkeen and western snacks.
---

Festival Offer !!! Discounts on all Courses Click here

---
Bikaji Foods – Risks
We have identified 3 major risks associated with Bikaji Foods' business.
The DRHP report's Risk section mentions a total of 87 risks associated with its business. But we are assuming that you already know if another virus strikes or if for some reason their factory burns down, it will affect sales of the company.
1) The sale of its products is dangerously concentrated in only three states Rajasthan, Assam, and Bihar. They call these states their core markets and 71.87% of total sales were derived from these 3 markets. Any form of disruption of operations in any of these core markets poses a big threat.
2) A big chunk (nearly one-third) of Bikaji's sales comes from its bhujia products and Bikaneri Bhujia without a doubt contributes a big chunk. Bikaneri Bhujia is their highest selling product. The problem is that only one factory in Bikaner manufactures the Bikaneri Bhujia. We mentioned above that Bikaneri Bhujia is not allowed to be manufactured anywhere else except Bikaner but even then, they should at least have two factories in Bikaner that manufactures Bikaneri Bhujia. If anything happens to that one factory that manufactures Bikaneri Bhujia, it will be catastrophic for Bikaji Foods' sales.
3) Bikaji Foods manufactures its products in its factories but relies heavily on its network of distributors to reach its end customers. Any sour relationship with big distributors or super stockists will hamper sales in the short term. Bikaji Foods says that it has a dedicated team of sales that manages and works with these distributors to understand demand, marketing, and pricing strategies.
Bikaji Foods – What's next?
Bikaji Foods has come a long way. Its promoter once said that he started this business as a hobby which shows that the rise of Bikaji Foods was unprecedented.
It has also performed consistently in the last 3 years during the pandemic. That shows the resilience of the business even in uncertain times.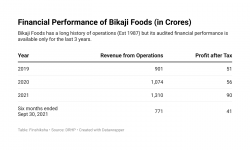 The new generation management has ambitions for international expansion and to foray into new age products like frozen foods and western snacks.
But in the ethnic snacks segment (which is Bikaji Foods' main business) Haldirams is still the dominant player and is expected to remain so for the next couple of years. That way, Bikaji Foods is still an underdog in the game.
The question remains.
Can Bikaji Foods challenge the dominance that Haldirams has in the ethnic snacks market?
Where will the next leg of growth come from? Earlier, Bikaneri Bhujia was the game-changer.
Can they make a successful stock market debut in the coming months? It will be the only company in the ethnic snacks segment, so will it get a premium valuation for lack of similar alternatives in the bourses?
Only time will tell how it pans out.
Story Contributors: Sashind Ningthoukhongjam
---
---
To stay updated about all of our posts on Businesses and Finance Careers – register and create a free account on our website. You will also get access to a free Finance Bootcamp course once you register. 
Top Courses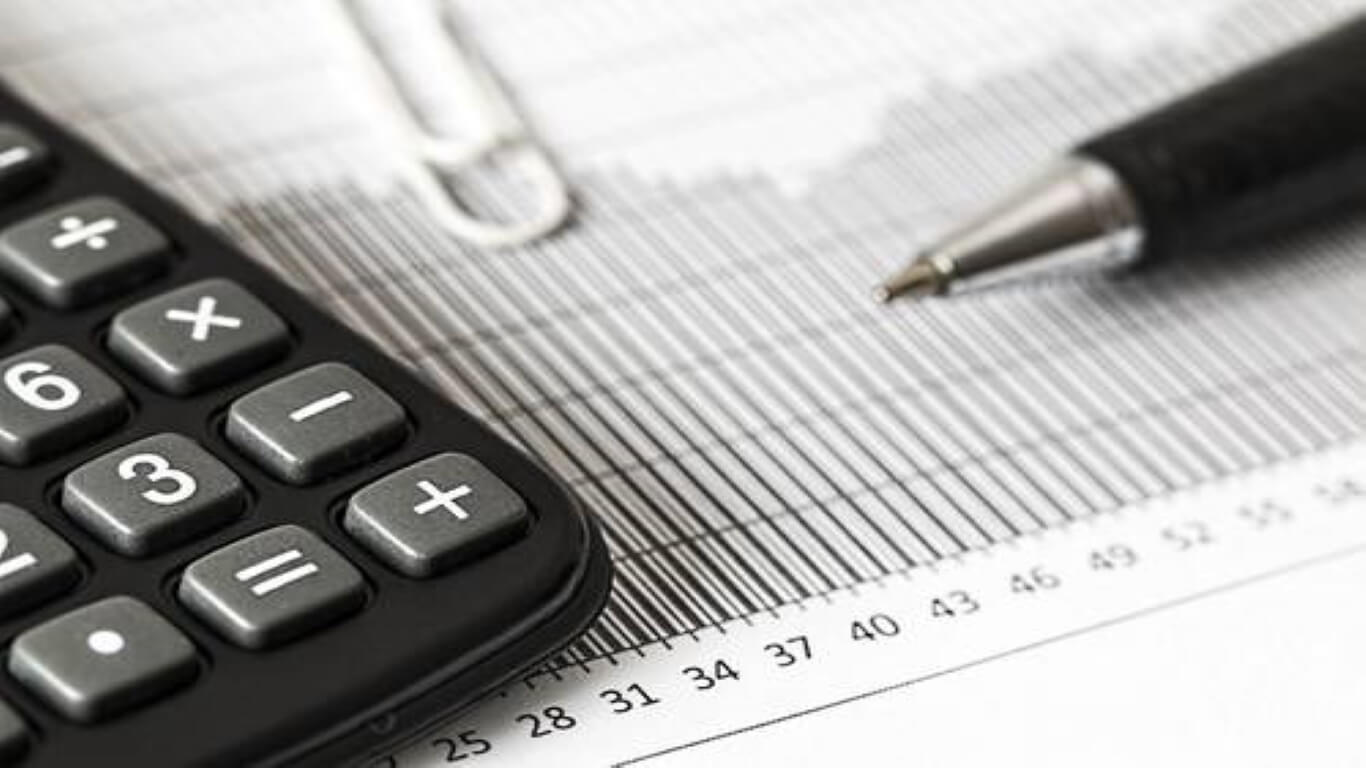 Trending
Financial Modeling Certification
Learn Advanced Excel Concepts

How and Where to use Key Functionalities in Excel

Learn Applications of Excel across Finance
Batch 4 Registration Closed
AR10 – Annual Report Sprint – Batch 4
Cohort based program that provides peer learning

Analyze annual reports like seasoned Analysts

Publish your own research