Overview
This course aims to cover some of the key fundamental concepts of finance, with respect to capital markets and banking industry. It aims to give a practical exposure to students about some of these essential building blocks of finance. The main reason why someone should pursue this course is to cover most of the important concepts related to finance before the students get into their summer placement process.
Certification in Applied FSA aims to equip analysts with the knowledge to try and answer the question "Why" when they spot a ratio. The idea is to not just calculate a number, but try and see why the number looks like what it does. This aims to take analysts beyond the realm of what is talk in conventional Financial Statement Analysis.
What Will You Learn
Understanding of Capital Markets and Various Players
How does the Banking System Function
Key Financial Concepts such as Capital Budgeting and Corporate Finance
Detailed Annual Report Analysis of companies
How Ratios stack up in different sectors
Analyzing Quality of Financial Statements
Benefits
You will understand some key concepts of Corporate Finance
You will be able to analyze Ratios and Annual Reports of Companies
Prepare for your interviews with a holistic understanding of financial services
The live projects and certifications can both be mentioned in resume
Requirements
No Major understanding around finance needed
About the Instructor
Peeyush Chitlangia is the founder of FinShiksha. An Alumnus of IIM Calcutta & MNIT Jaipur, Peeyush has been in the financial services industry for the last 19 years & has extensive exposure to Equity Research & Financial Modeling. With more than 200,000 man hours of teaching experience, he has trained nearly 25000 participants across organizations and campuses
Certification
Each course will have an online assessment. Certification Tests are available in the Course module for you to attempt any time after you subscribe for the Course. The Test has MCQs to be attempted within a specified time limit.
We try and keep the assessment as close to a real life situation as possible, with concepts being tested and where you will have all the tools that you would have in real life at your disposal.
We allow 2 attempts for every student to take the Test. So if due to any reason, you are not able to clear the Test, you will have one more attempt to take it. Once you attempt the Test, the result will be communicated to you through email within 7 days. Once you clear the Test you will get the Certificate at your registered email id.
In addition, the course also has an optional live project. This will help you apply the concepts learnt into a real world example. You will be asked to build a valuation model for an Indian firm from scratch.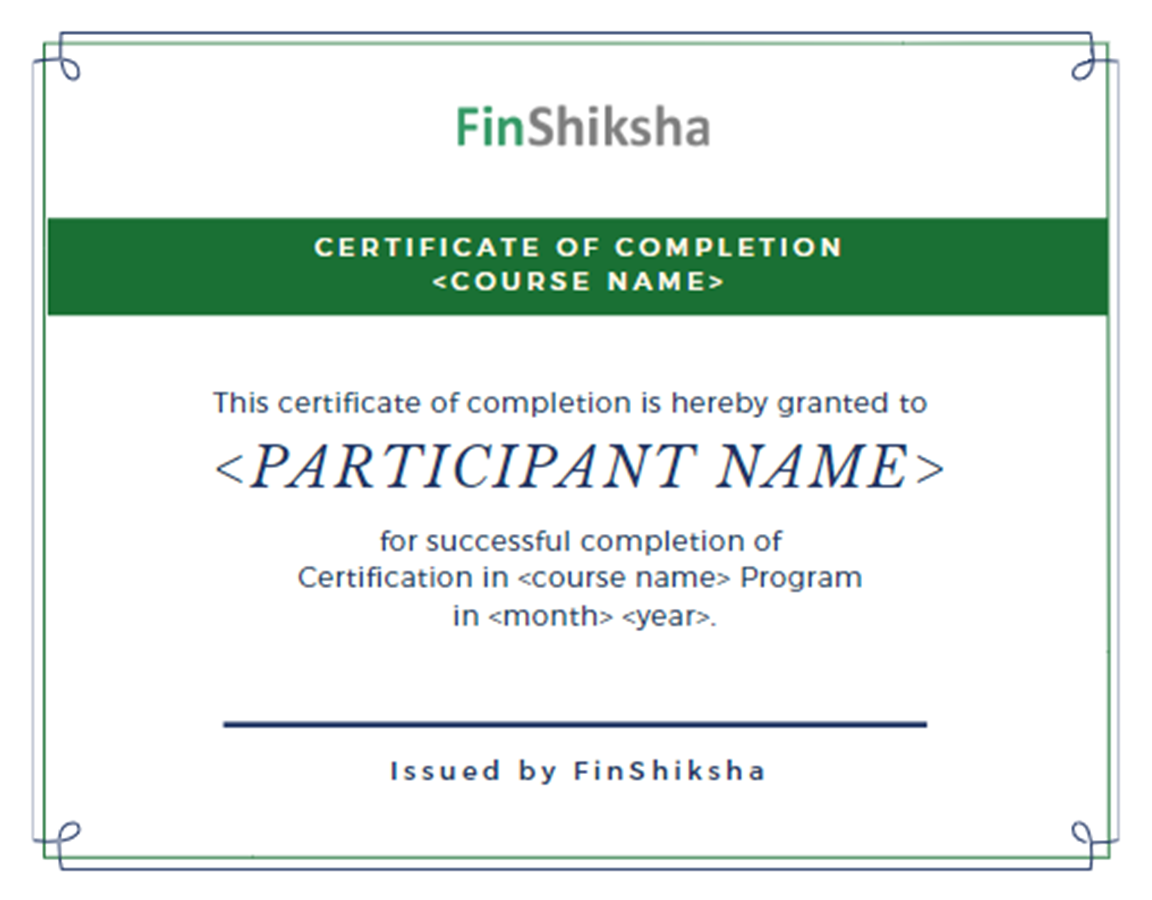 Related Courses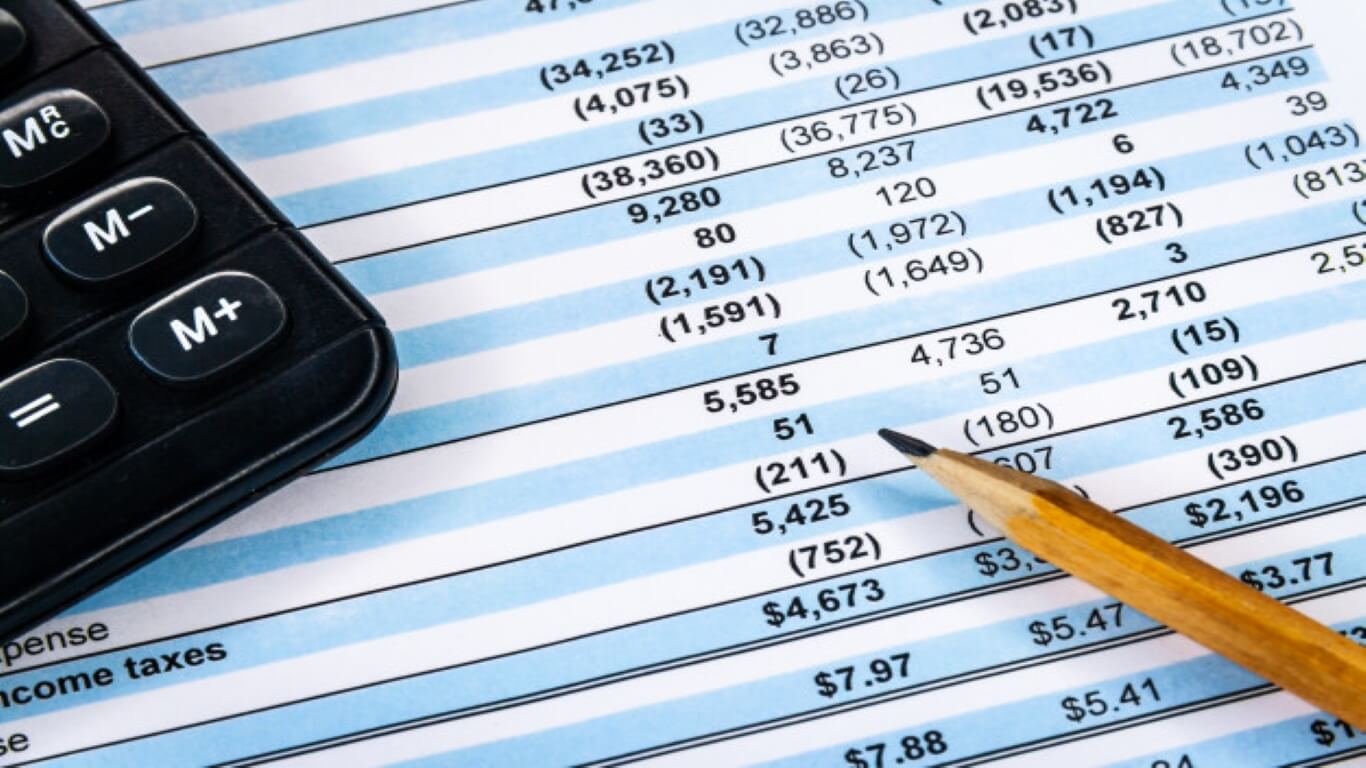 Applied Financial Statement Analysis Certification
The most comprehensive course on Financial Statement Analysis in India

Live Project with FinShiksha

Decode Financial Ratios and the story behind them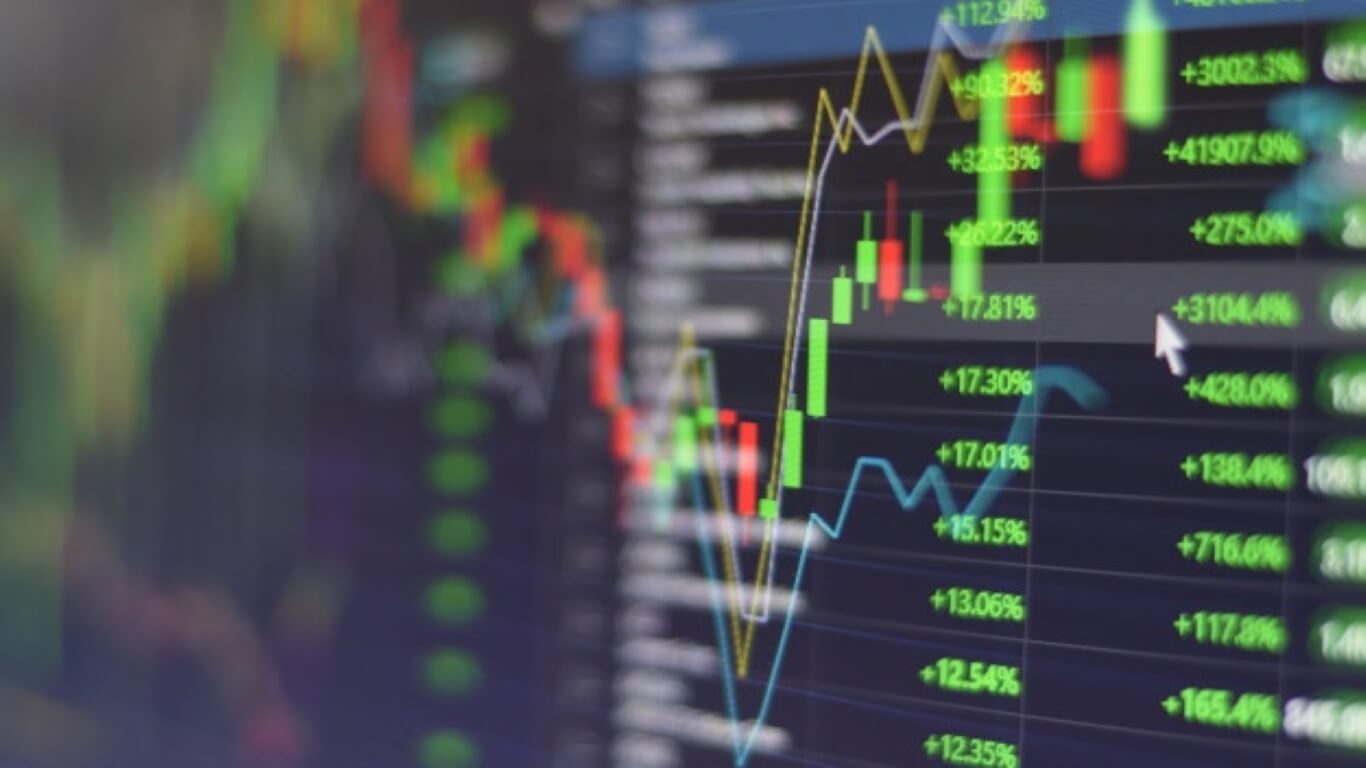 Trending
Finance Essentials – Banking & Markets Certification
Learn the Building Blocks of Finance

Live Project with FinShiksha

Understand the Financial System - Banks and Markets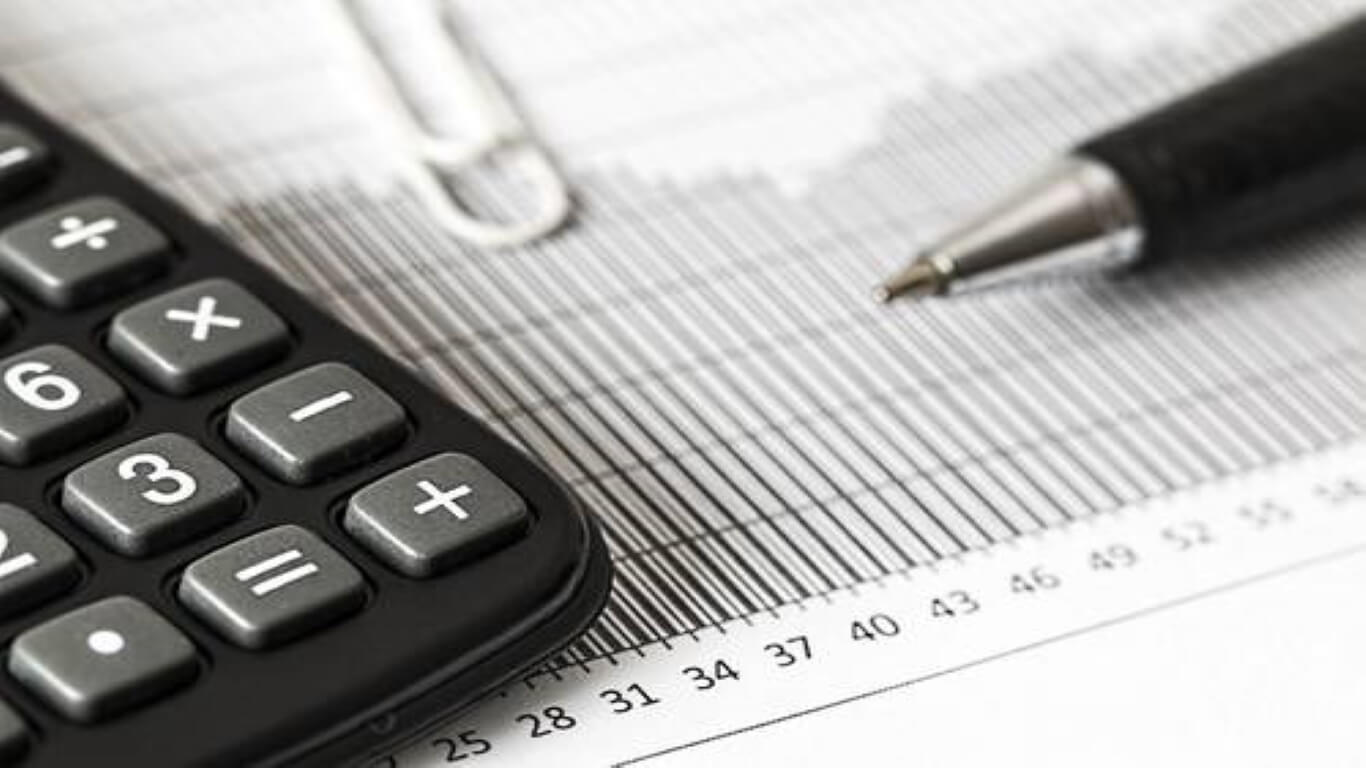 Trending
Financial Modeling Certification
Learn Advanced Excel Concepts

How and Where to use Key Functionalities in Excel

Learn Applications of Excel across Finance