How to Read a 10-K report? This is one of the common questions asked to us by many who wants to understand US-stock exchange-listed companies who publish their financial results in the format prescribed by the SEC (Securities and Exchange Commission). SEC is like SEBI in India – which oversees the capital market functioning.
In this blog post, find out by walking through an example of the table of contents of a 10-K filing.
A big part of the success in analyzing an annual report is knowing where to look!
So with that, let's begin.
Unlike India, in the US – the 10-K reporting is standardized. Every 10-K report is divided into 4 Parts and 16 items (sub-sections). 10-K Reports are concise compared to annual reports published in India. (roughly 100 to 150 pages)
However, not all items are important to go through all the time. Instead, there are specific items that provide insights around business, and as an Analyst, we must go through those first.
Important Item List in 10-K report
1 – Business
6 – Selected Financial Data
7 – Management Discussion and Analysis
8 – Financial Statements
With that, let's focus on individual Parts and Items now,
Part 1
In Part 1 Section – the most important Item is 1. Business and 1A. Risk Factors.

Let's understand through Alphabet's example.
Company do provide what they do broadly – Here's what Alphabet says about the company.
Also, companies do mention "How they make money."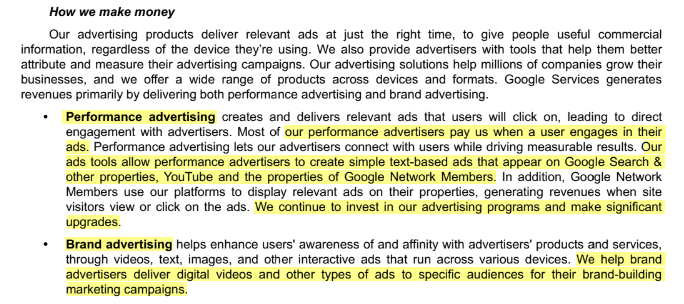 Competition – look how clearly they have outlined (unlike what happens in India)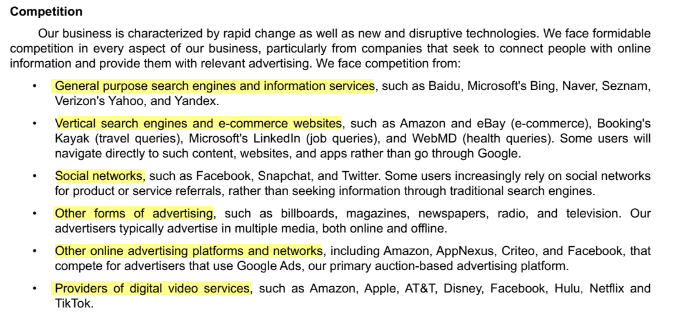 Risk Factors – In this item, the company will outline specific risks faced by the company and industry. This is slightly a longer section that spans over 10-15 pages as the company tries to explain why they think a particular risk exists. For example, in Alphabet's 10-K, we can see risk such as:

Company-specific risks – not able to execute certain things and competition
Industry risks – the threat of substitutes
Law and Regulation risk – what if suddenly a law is passed that restricts data sharing
Risks related to Ownership of Stock – what if someone tries to get major holding and then makes a hostile takeover attempt
General risks – other risks like M&A fails or CEO passes away and mitigation plan around that.
---

New Short Course Launched - Fixed Income Markets Click here

---
Part 2
In Part 2 Section – the most important Item is 6. Selected Financial Data, 7. MD&A and 8. Financial Statements.

Dividend Policy – the company outlines here the thought process on dividends and share repurchase. Here we can see why Alphabet never announced dividend 🙂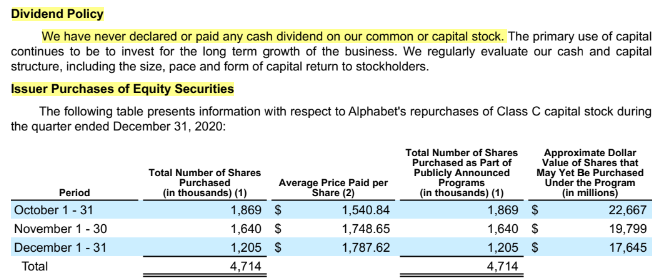 Select Financial Data – this section provide us with a quick look at how the last 5 years have fared. This is mandatory for every company to publish.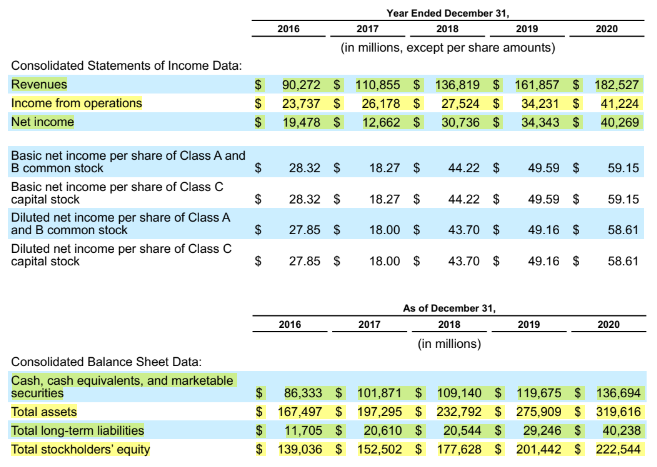 MD&A – here, in short, we get to know how the company's management looks at the business and what happened in the last year in economy, industry and company. In addition to this, an Executive summary is being provided.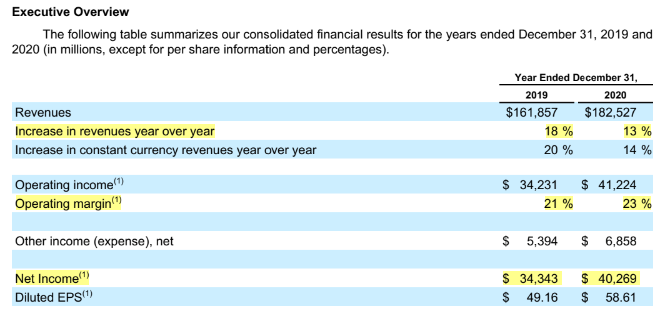 Business Understanding – the company provides how they do business and segmental understanding, and detailed Financials.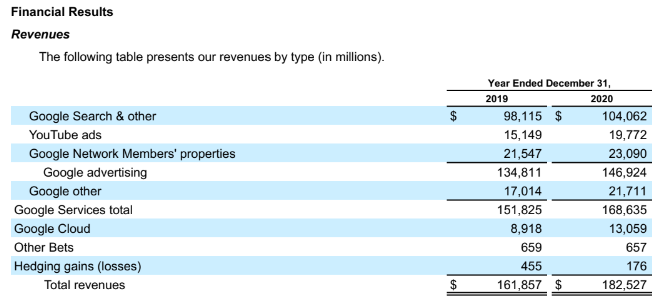 Cost of Revenue (like Cost of Raw Material in India) and Geography Split are also provided. In addition to this, other major costs are also provided like R&D, Sales and Administrative Costs.




Lease Obligations and Long Term Debt data provided along with cash flow data

The next section is similar to what Indian companies publish – Financial Statements.

Companies provide Balance Sheet data of the last 2 years and Cash Flow, Income Statement of the last 3 years. We can use this data to calculate various ratios and perform growth analysis.
Part 3 and Part 4
In Part 3 and 4 Section – the most important Item is 11. Executive Compensation, Item 12. Related Party Transactions and 15. Exhibits
This section is generally concise, not more than 5 pages. And proxy statements contain this information.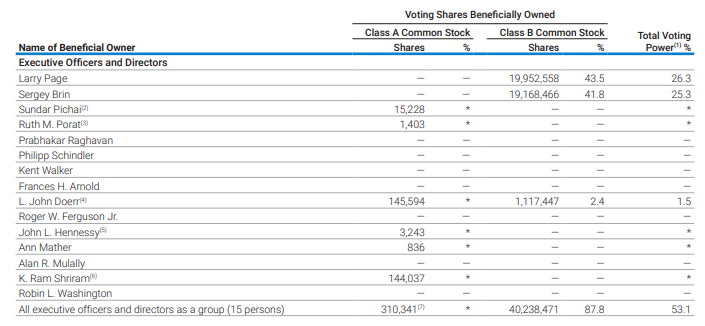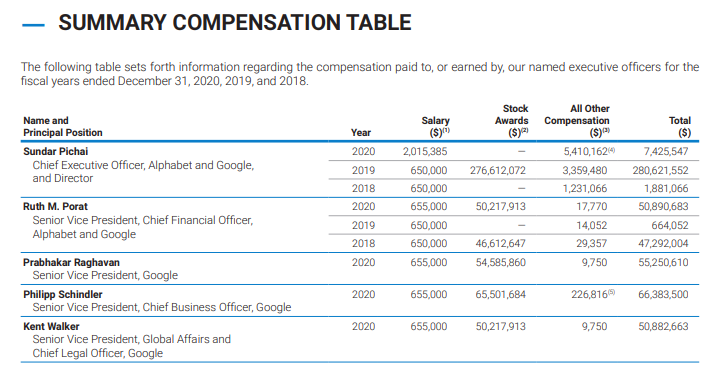 Finally, where do you get this data?
Visit the Investor Relations Tab on the website, and you will get all the information or search "Company Name – Investor Relations" in Google Search, and you should get the results.
---
Other Trending Posts in this Series – Disney |   Netflix  |  Amazon
---
Stay updated about all of our posts on Businesses and Finance Careers – register and create a free account on our website. You will also get access to a free Finance Bootcamp course once you register. 
About the Author

Have worked in the financial services industry for around 8 years now, and main areas of work have been Sector Research, Risk Management, Financial Modelling and Wealth Management.
Involved in the developoing content as a part of training in various Organizations like Kotak Securities, Motilal Oswal, Nippon Mutual Fund(erstwhile Reliance Mutual Fund), JPMC, Crisil.

Register and get regular updates of new Blogs and access to Free Courses
Top Courses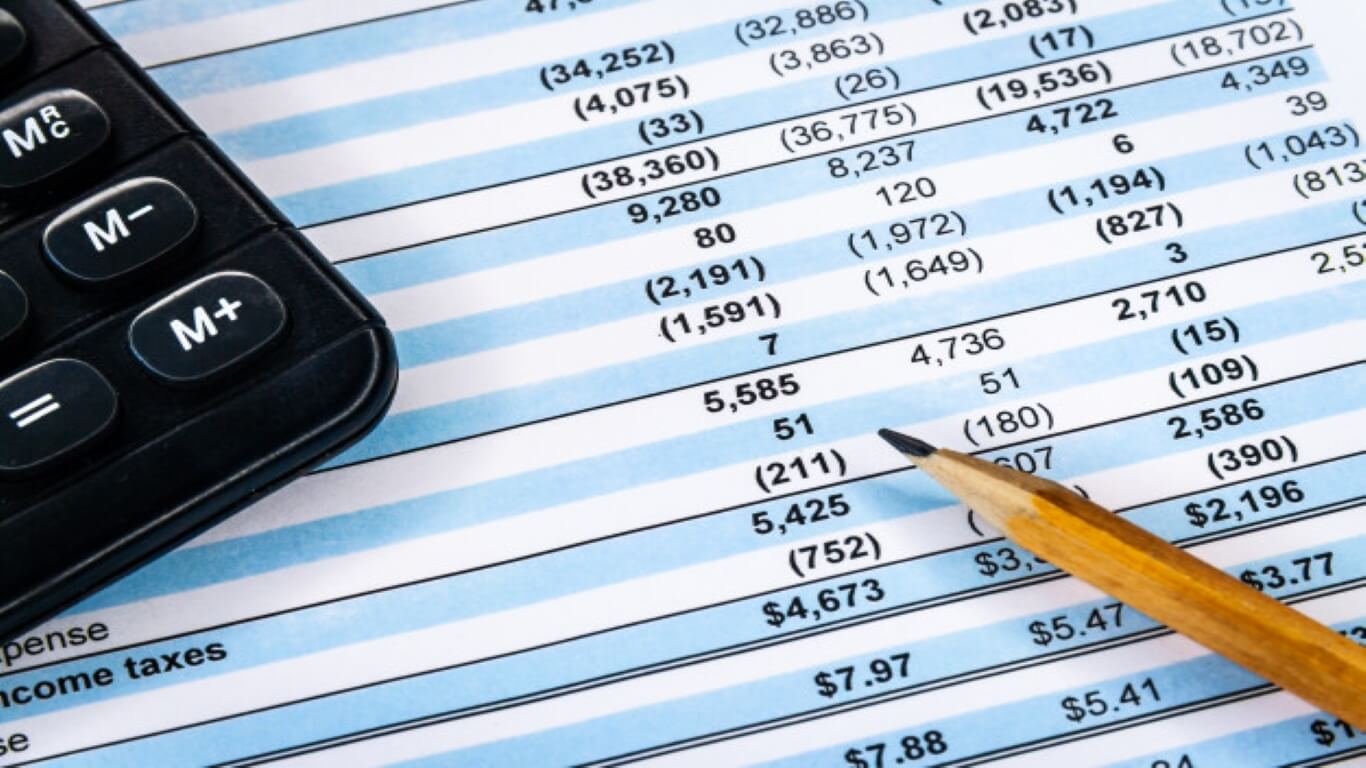 Applied Financial Statement Analysis Certification
The most comprehensive course on Financial Statement Analysis in India

Live Project with FinShiksha

Decode Financial Ratios and the story behind them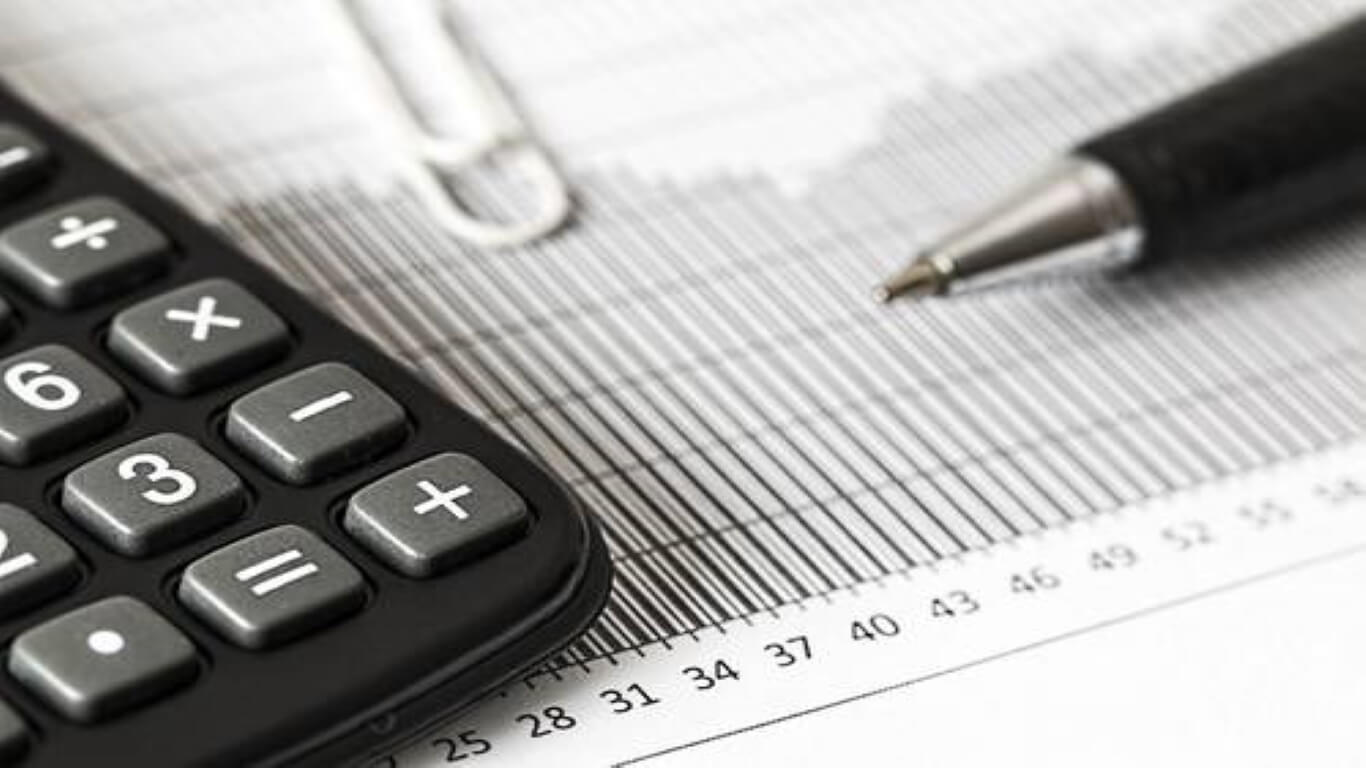 Trending
Financial Modeling Certification
Learn Advanced Excel Concepts

How and Where to use Key Functionalities in Excel

Learn Applications of Excel across Finance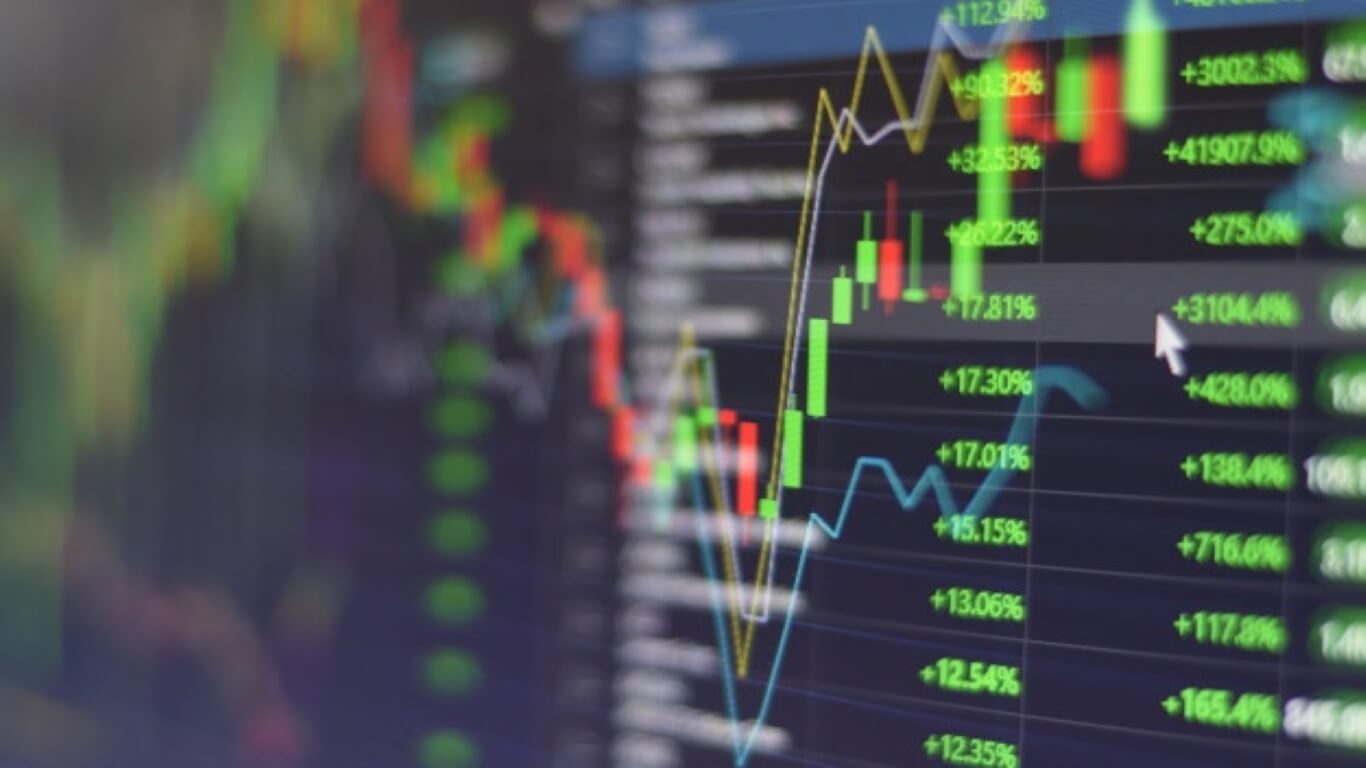 Trending
Finance Essentials – Banking & Markets Certification
Learn the Building Blocks of Finance

Live Project with FinShiksha

Understand the Financial System - Banks and Markets