And So we all love Pizzas. Of course, yes.
And we all have experienced Domino's Pizza, right? 30 minutes nahin toh free. 
However, we are not talking about Jubilant Foodworks, which is a master franchisee in India. Instead, we are talking about original Domino's company analysis, which is listed in the USA.
So, what business they are in?
Basically, Domino's is in the Quick Service Restaurant category (QSR Category).
US QSR business is USD 272 Billion, and pizza is one category of that. So the US QSR Pizza category is worth USD 38 Billion (that's like 14% market share).
The US QSR pizza category is primarily comprised of delivery, dine-in and carryout.
Delivery segment – USD 14 Billion (37% of US QSR Pizza market share)
Carryout segment – USD 23 Billion (60% of US QSR Pizza market share)
Dine-in category – USD 1 Billion (3% of US QSR Pizza market share)
Four companies control 65% of the US Pizza delivery market and 50% of the US Pizza carryout market.
Who are these four industry leaders? Domino's, Pizza Hut, Papa John's and Little Caesars Pizza.
How Domino's make money?
Of course, by selling Pizza but with a twist 🙂
So in this Domino's Company Analysis we will look at the company's five lines of business:
US Company-owned stores – The company have real estate, and they operate it completely.
US franchise royalties – The company allows someone to operate the store.  The store owner gives royalty to the company.  Each franchisee pays a 5.5% royalty fee on sales.
Supply chain – This is the cash cow for the company. The company helps the franchises with practically everything – raw material etc., and charges to the franchises.
International franchise – This is the same as running franchises in the USA – just that these franchises are outside the USA. Each franchisee pays a 3% royalty fee on sales.
US franchise advertising – Again paid by the franchises. The funds are primarily used to support the franchises (purchase media for advertising and support market research, field communications, public relations, commercial production, talent payments) and promote Domino's brand. Stores in the United States currently contribute 6% of their sales to fund national marketing and advertising campaigns.


And from the above table, we can see that the franchise share is increasing and the company-owned stores' share is reducing. So that's what the company actually want.
As a result of the above – the company seem to be more interested in shutting/transferring owned stores.

And India is one of the main International Market.
The top 10 markets outside the USA contribute to 65% of the International Franchisees.

---

Festival Offer !!! Discounts on all Courses Click here

---
And profitability?
And of course, the company generate profits.
The margins are increasing. That is good for the company, but how thy are they able to do this?
That's where the company's strategy to move to more franchisees paying off.
The below table makes it extremely clear.

Margins on
US Stores (Owned + Franchisees) – 30%
Supply Chain – 9%
International Franchise – 79%
And Capex as a percentage of sales
US Stores (Owned + Franchisees) – 1%
Supply Chain – 1.5%
International Franchise – 0.05%
Cost savings on International Franchise is massive – the more they penetrate, the more they earn with small capital expenditure. The focus of Dominos seems to be on that.
So to summarize Domino's company analysis.
The way Dominos runs the Franchisee business, it's just fascinating.
1. 98% of the properties as a franchisee (closest is McD at 93%)
2. Generate just 12% of sales through company-owned stores. (McD generates 45%)
3. Operating Margins one of the highest in the industry ~38% (Highest is McD at ~43% and lowest is Chipotle at ~8%)
4. Lowest Capex in the Industry at ~2.5% of Sales (McD is at ~10% and Chipotle is at ~6%)
5. Least number of employees of the 5 companies compared. This is something amazing!!! (Just 13,000, McD 205,000, Chipotle 83,000, YUM 35,000 and Papa 16,000)
6. Property, Plant and Equipment as a % of Sales are ~7%. For McD, it is ~114%, Chipotle it is ~26%, YUM it is ~20%, Papa John's it is ~15%
7. Only US Restaurant company to have India as the largest market in terms of Stores outside the USA.
8. Close to 700 stores opened in three-quarters of FY20. Generally, 1000 stores opened every year so that growth is still intact.
No wonder the company generated huge returns for the shareholders.
In the last 10 years, it generated CAGR returns of 33%.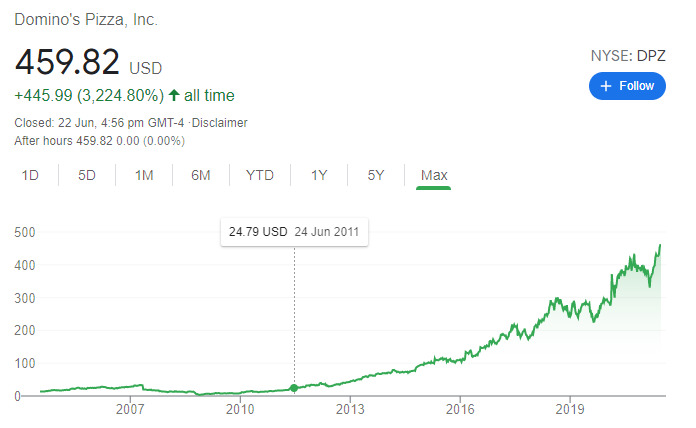 ---
Other Trending Posts in this Series – Spotify  |   Netflix  |  Amazon
---
To stay updated about all of our posts on Businesses and Finance Careers – register and create a free account on our website. You will also get access to a free Finance Bootcamp course once you register. 
About the Author

Have worked in the financial services industry for around 8 years now, and main areas of work have been Sector Research, Risk Management, Financial Modelling and Wealth Management.
Involved in the developoing content as a part of training in various Organizations like Kotak Securities, Motilal Oswal, Nippon Mutual Fund(erstwhile Reliance Mutual Fund), JPMC, Crisil.

Register and get regular updates of new Blogs and access to Free Courses
Top Courses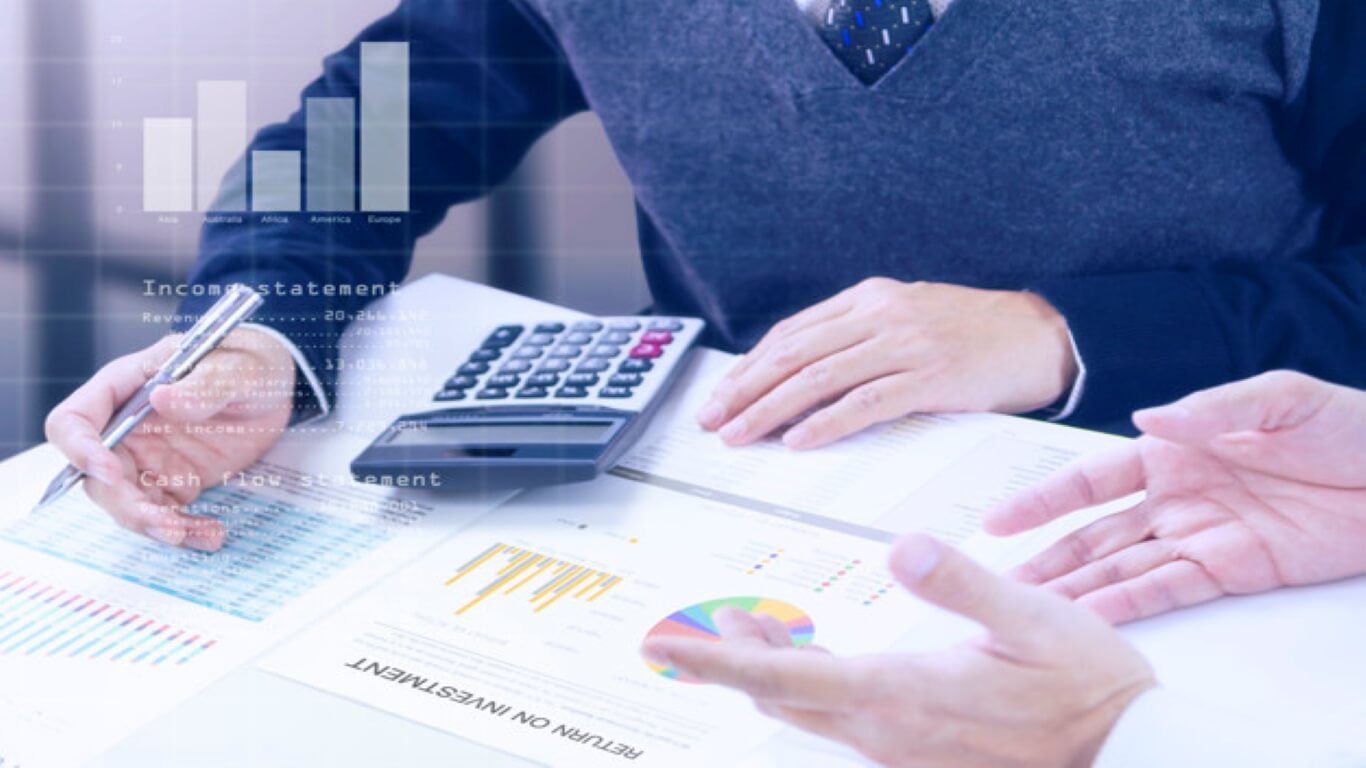 Bestseller
Equity Valuation Certification
Learn Practical Aspects of Equity Valuation

Build Valuation Models on 3 different listed companies

Live Project with FinShiksha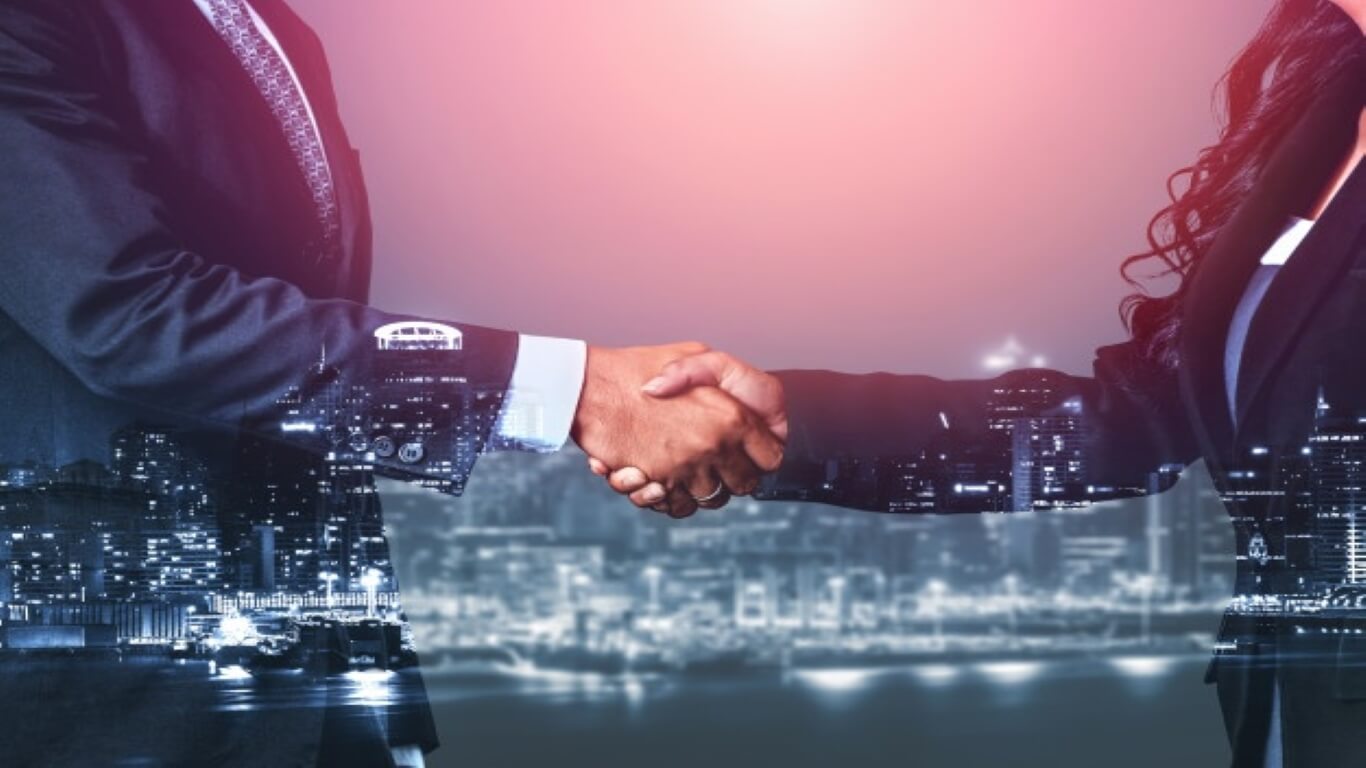 Bestseller
Investment Banking Certification
Peek into the world of IB, PE, VC

Live Project with FinShiksha

Valuation of startups, M&A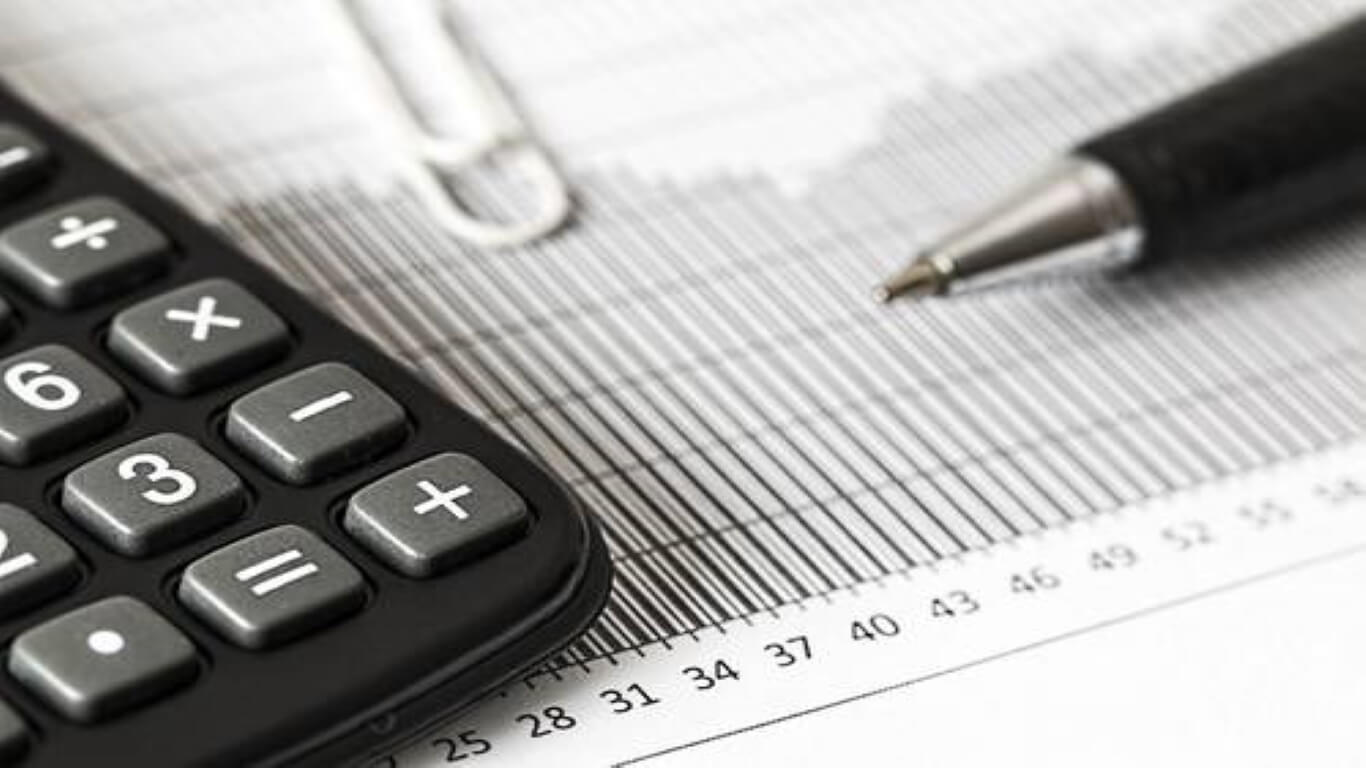 Trending
Financial Modeling Certification
Learn Advanced Excel Concepts

How and Where to use Key Functionalities in Excel

Learn Applications of Excel across Finance