Nykaa was one of the most talked-about companies this year as IPO was around. However, it has garnered interest since its inception. Through this article, we will understand the market and the business.
Nykaa is a market leader in the online beauty and personal care market (BPC) operated by FSN E-Commerce Ventures. Online Beauty and Personal Care Markets in India have posted a CAGR of 60% over the last four years, grabbing a market share of about 8% in 2020. However, online penetration of the BPC market in India is much lower than that of developed economies like China and the United States.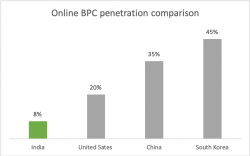 Nykaa is engaged in the business of selling beauty, personal care and fashion products through its omnipresent channel. It is the largest player in the online BPC market with a 37% market share. The company sells products online through its mobile application, website, and physical stores. Nykaa's portfolio includes domestic and international brands and its brands. Nykaa's revenue has grown at an unbelievable CAGR of 84% since 2017.
The Company earns revenue from multiple streams
BPC – Sale of Product
Fashion – Sale of Product
Marketplace services
Marketing Support Revenue
Other operating income
Nykaa – Sale of Beauty and personal care
Nykaa started its business in 2012 by selling a vast range of BPC products online.
They currently provide delivery services to approximately 90% of the available pin codes across India. Along with this, Nykaa also has 96 physical stores as of December 31, 2021, in 45 cities.
This segment is managed by an inventory-led model within which the company buys products directly from brands or their authorized distributors and sells them on its platforms. This ensures the authenticity of products sold and ensures timely delivery and availability of the product.
Nykaa also sells its brands manufactured through contract agreements on its channels. Private label brands fetch a higher margin for the company.
BPC products, especially cosmetics, have one of the highest average retail markups in the retail consumer product space. According to Crowe, the average retail markup on cosmetics in the USA is about 50 to 60%. This ensures room for margin expansion for Nykaa.
Nykaa Fashion: Sale of Apparel and Accessories
In 2018, Nykaa created a marketplace to sell apparel and accessories.
Within this segment, Nykaa is trying to establish a niche position by focusing on curation. The company offers the latest season designs at a total price.
Nearly 80% of this segment follows the marketplace model. Under this model, the brands or their authorized distributors sell directly on Nykaa's platform, and Nykaa receives a commission on products sold. The marketplace model leads to capital efficiency as trends in the fashion business change quickly and frequently compared to the BPC segment.
Nykaa's take rate is 8% which is reasonably lower than other players like Amazon and Flipkart, who have a take rate of 10-15%. Take rate is the commission charged by the marketplace to the seller for facilitating the transaction on its platform.
Although the online penetration of the apparel market is low, It is a highly competitive market with deep pocket players like Myntra and Jio, thus making it difficult to scale this business. Nykaa hasn't been able to achieve breakeven in this segment. Profitability remains a challenge in this segment since prominent players like Myntra is yet to achieve profitability.
Other Sources of revenue
Under marketplace service company receives a commission from sellers who sell products through Nykaa, which primarily consists of the fashion business.
Market support revenue is revenue earned from advertising brands on the Nykaa Platform.
Other operating income primarily includes shipping and delivery charges collected by Nykaa.
Nykaa has experienced growth in all the above segments.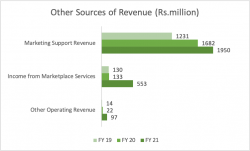 ---

New Short Course Launched - Fixed Income Markets Click here

---
What makes Nykaa Unique?
Nykaa has created a moat in both BPC and fashion segments through content-driven customer engagement. Firstly Nykaa uses a variety of ways to generate content and then personalizes this content for its users to drive sales of relevant products.
Earlier, due to the limited availability of beauty and make-up products, the majority of Indian women were unaware of make-up regimes. Nykaa helped fill this gap by providing a wide assortment of beauty products. The company raised consumer awareness and educated consumers on the use and benefits of each beauty product.
Content generation engine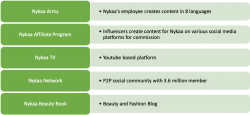 The strong content engine increases the number of transacting customers and order value and improves Nykaa's profit margin.
Operating parameters
Following are a few important operating parameters used by e-commerce companies –
Visits- Number of visits to the websites and mobile applications
Annual Unique Transacting Customers (ATC) – It is the number of customers who have placed at least one order on its websites, mobile applications, or physical stores during the last 12 months. Nykaa's ATC in BPC has grown at a 26% CAGR over FY19-21. This number is much higher in the case of the fashion segment. Further company's omnichannel strategy could increase this number significantly.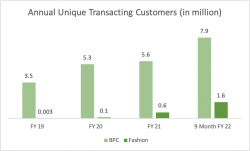 Order per customer – It represents the frequency of orders placed by customers. This has remained steady for the BPC segment over the last 3 years at 3 orders per customer. The company is trying to increase this by using content-driven marketing.
Average Order Value (AOV) – AOV had seen a sharp jump in FY21 when Nykaa increased the minimum order value for availing of free delivery.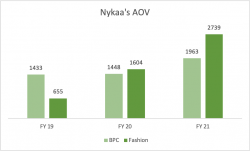 Gross Merchandise Value (GMV) is the monetary value of orders inclusive of taxes and gross discounts, if any, across websites, mobile applications, and physical stores before product returns or order cancellations and including sales to and through third-party channels. GMV is a function of all the above operating parameters.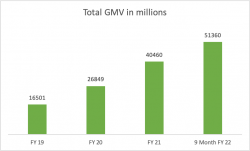 | | | | |
| --- | --- | --- | --- |
| GMV calculation for BPC Business | FY19 | FY20 | FY21 |
| Visits in million | 378 | 575 | 659 |
| Annual Unique Transacting Customers (in a million)… 1 | 3.5 | 5.3 | 5.6 |
| Order Frequency… 2 | 3.1 | 3.2 | 3.1 |
| Number of orders (1*2)… 3 | 11 | 17 | 17 |
| AOV… 4 | 1433 | 1448 | 1963 |
| GMV in Rs. Billion (3*4) | 16 | 25 | 34 |
GMV to revenue – A higher difference between GMV and revenue indicates a high level of return & cancellation or higher discounts. In FY21, Nykaa's GMV to revenue was 64.5%, up from 60% in FY19.
What are Nykaa's cost drivers?
The three major cost items for Nykaa are employee expenses, marketing expenses, and freight costs:
| | | | |
| --- | --- | --- | --- |
| Cost as % of sales | FY19 | FY20 | FY21 |
| Employee cost | 10% | 11% | 12% |
| Marketing cost | 12% | 11% | 7% |
| Freight cost | 7% | 7% | 6% |
In FY21, employee cost increased by 45% primarily due increase in the number of employees to 2,045 as of March 31, 2021, from 1,772 as of March 31, 2020, and annual increment. Marketing expenses dropped by 16% due to the pandemic during the same period.
Freight cost is directly related to the volume of orders processed through Nykaa's platform.
As Nykaa gains scale, each line item would reduce, resulting in higher profitability.
What about profitability?
Nykaa is one of the few profitable new-age companies. Despite achieving EBITDA Breakeven in FY19, it turned PAT positive in FY21 as a result of marketing budgets being reduced due to the pandemic. It's unlikely that marketing expenditures will remain at this level.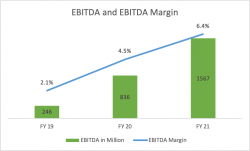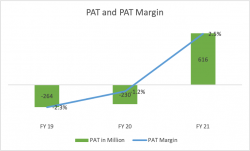 Nykaa is a new generation profitable and high-growth company that has revolutionized the online BPC market.
Conclusion
We have seen Nykaa achieve remarkable growth in the past. Nevertheless, Nykaa's future growth is expected to be driven by growth in private labels, scaling up of the fashion segment, and content-driven growth. The market is going to be an interesting one, and hence it is going to be crucial how Nykaa thrives, and delivers.
---
---
To stay updated about all of our posts on Businesses and Finance Careers – register and create a free account on our website. You will also get access to a free Finance Bootcamp course once you register. 
About the Author

Saloni is an alumnus of Chetana's Institute of Management and Research. She is a Chartered Financial Analyst (CFA) level two candidate and has cleared various NISM examinations like research analyst and Investment adviser. Her areas of interest include sector research and company analysis.

Register and get regular updates of new Blogs and access to Free Courses
Top Courses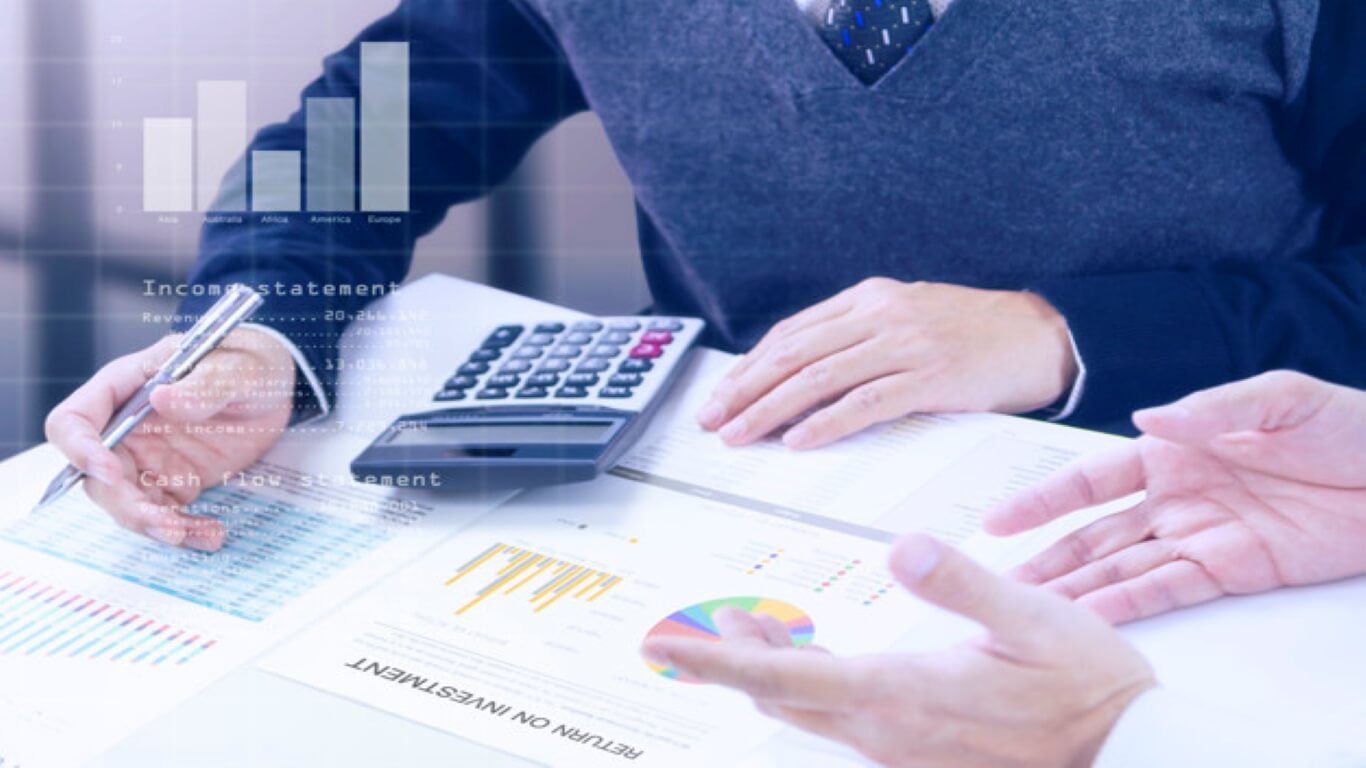 Bestseller
Equity Valuation Certification
Learn Practical Aspects of Equity Valuation

Build Valuation Models on 3 different listed companies

Live Project with FinShiksha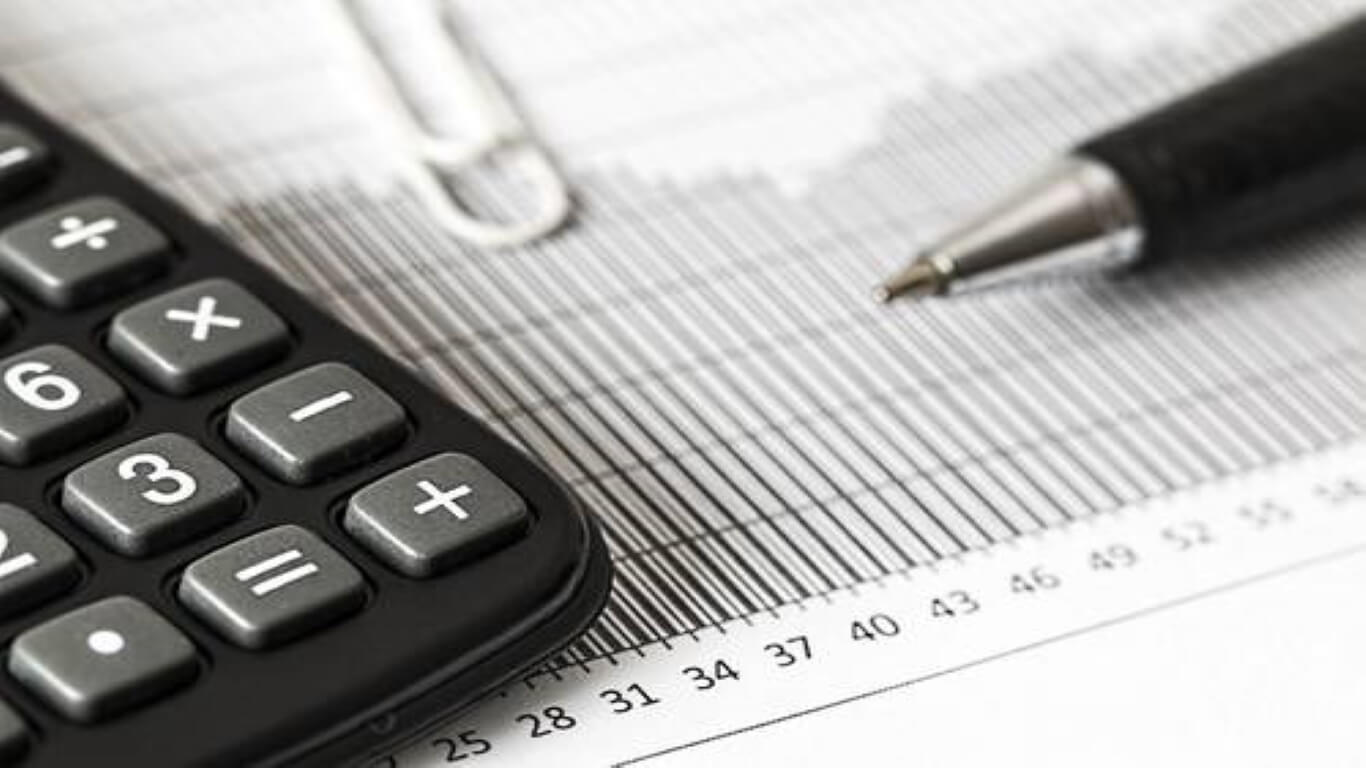 Trending
Financial Modeling Certification
Learn Advanced Excel Concepts

How and Where to use Key Functionalities in Excel

Learn Applications of Excel across Finance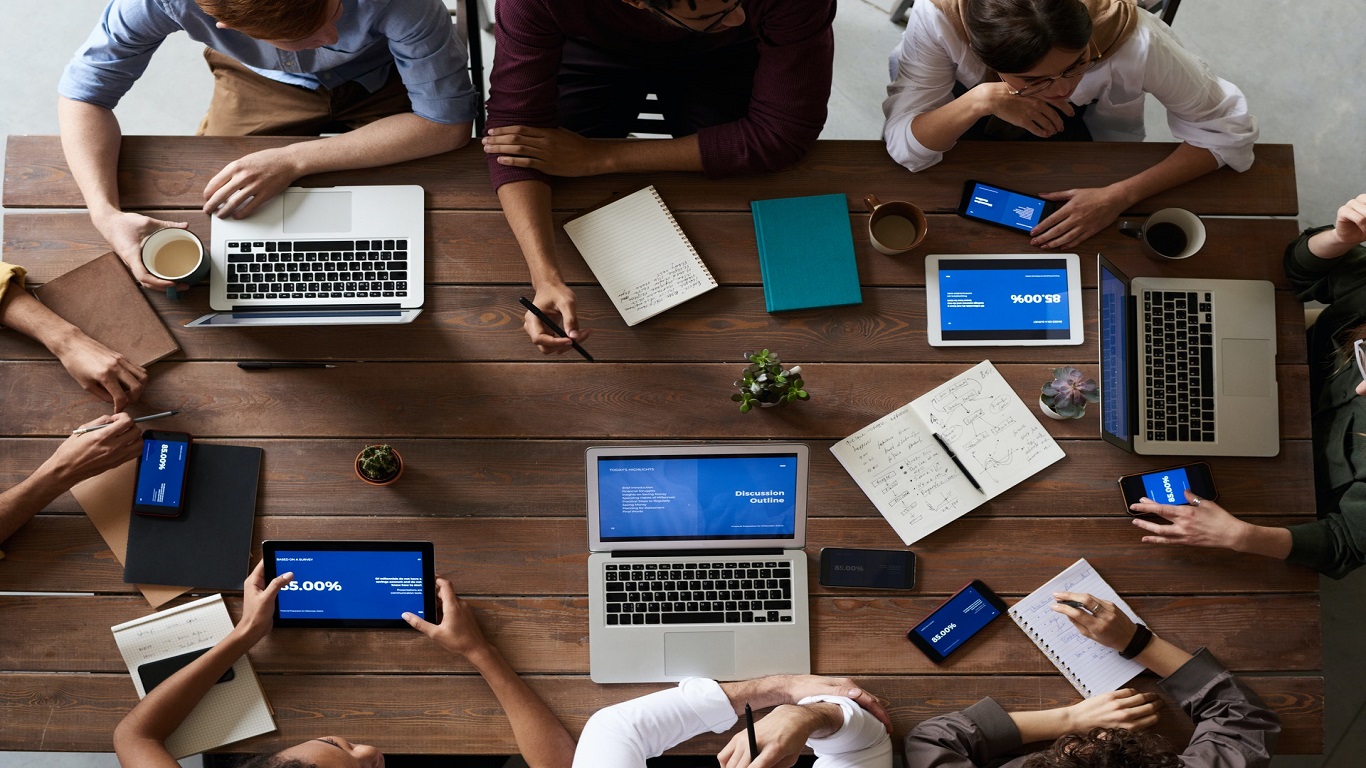 Next Batch launched
FinShiksha Analyst Program
10 weeks program with Live Sessions and continuous Mentoring

Comprehensively curated to cover Financial Analysis, Valuation and Credit

Become industry ready for various roles around Equity and Credit Research