Campus Activewear Ltd will be listed on the 9th of May. This will be the newest entrant from the Footwear space. Let's understand the market outlook and how Campus Activewear fares in the organized retail segment.
Market overview
India is the second-largest footwear manufacturer globally, with 9% of the annual global production of 22 billion pairs. 90% of the footwear produced is sold in the domestic market, and the rest is exported.
India's consumption stands at ~2.1 billion pairs and is the third-largest globally after China and USA.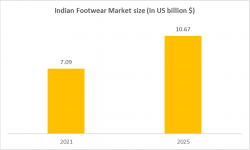 Unlike most global markets, the Indian footwear market is skewed towards men, with the segment commanding nearly 60% share vis-a-vis a worldwide average of 40%. India's number of footwear produced has grown by 14.87% between 2014 and 2018.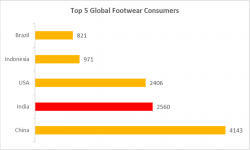 The footwear market is estimated to be ₹ 19,500 crores (USD 2.6 billion) in FY 2020. The industry is poised for a CAGR of 16% till 20215. Increasing discretionary incomes and heightened awareness about health, wellbeing, and fitness coupled with growing infrastructure to support sports and physical activities and the entry of brands across price points have propelled consumers to spend on such products.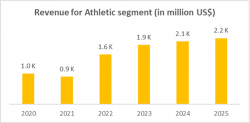 The major production centers in India are Chennai, Ranipet, Ambur in Tamil Nadu, Mumbai in Maharashtra, Kanpur in U.P., Jalandhar in Punjab, Agra, Delhi, Karnal, Ludhiana, Sonepat, Faridabad, Pune, Kolkata, Calicut, and Ernakulam. The footwear manufacturing industry employs about 1.10 million people.
Market size
Given the largely discretionary nature of the category, urban India accounts for 67% of the footwear market in India by value. The top 8 cities (metro and mini metro cities) contribute to 40% of the urban footwear market and are dominated by the presence of leading national and international brands.
Tier-II and below cities contribute approximately 35% to the overall urban footwear market. With increasing EBOs (exclusive brand outlets) and online retail penetration in these cities, the growth will continue.
Mass footwear brand retailers such as, (these companies have 54% of the market)
VKC,
Lakhani Shoes,
Relaxo,
Ajanta Footwear,
Lancer
Current trends
Sports and athleisure is the fastest-growing category in apparel and footwear, growing at a CAGR of approximately 16% between FY20 and FY25, followed by casual and formal, which are growing at 9% and 5%, respectively, over the same period.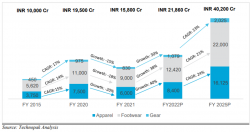 ---

Festival Offer !!! Discounts on all Courses Click here

---
Campus Activewear – About the business
Campus Activewear is India's largest sports and athleisure brand (in terms of value and volume). It boasts a 15% market share in India's branded sports and athleisure footwear industry by value for Fiscal 2020, which increased to approximately 17% in Fiscal 2021. The business caters to more than 85% of the needs of the total addressable market (TAM).
There is greater control over the manufacturing process, product quality, managing costs, and improving time to market for product launches with complete backward integration.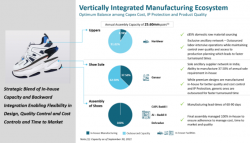 Campus Activewear – Drivers & Challenges
Sales across the central zone comprise ~60% of total sales. Currently, there are no exports. The company can get into the export segment to save import duty under Export Obligation under Export Promotion Capital Goods (EPCG).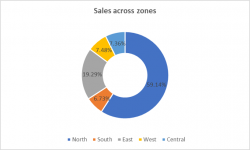 Campus Activewear will become the only listed player with 100% of its revenue from the Sport and Athleisure segment.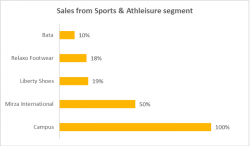 Campus Activewear has the highest count of SKUs within the price band of INR 500 to INR 2,000. This provides the company with opportunities in mass-market retailing. 46% of the sales are below INR 1,049, and ~71% are below INR 1,499.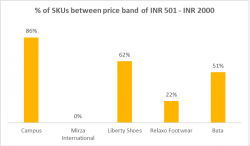 SKU split indicates ~68% of the products are available for men. This may become a point of concern with a shift in demographic patterns. The company needs to have a holistic approach to product planning and development in the future.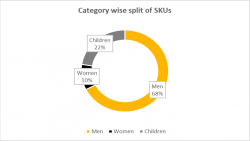 The company has been doing Advertisement expenditure regularly. Ad expense was around 5% of Revenue in FY19 and about 8% in 9MFY22. Because of advertisements, online sales seem to be growing. Online sales have increased to 32% in 9MFY22 compared to 3% during FY19. This appears to be a result of a prudent capital allocation strategy.
Decoding Return on Capital Employed (ROCE)
Return on Capital Employed (ROCE) has gone down to 18.54% in Dec 2021 compared to 21.03% in March 2020.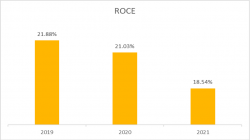 ROCE is a function of operating profit margin and capital turnover ratio.
Operating profit margin has been rising steadily as sales have increased by 87% from INR 594.87 Crores in March 2019 to INR 1,116.95 Crores in December 2021.
This results from the gradual cultural transformation from formal and rigid dressing codes to a casual and fluid dressing culture blurring the lines between the two.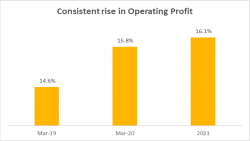 Now let's understand the capital employed in the business.
Capital is employed in the operating assets of the business. Operating assets would include all assets of the business excluding cash and cash equivalents and current liabilities.


From the figures stated, it's clear that sales have increased during the period but the rate of increase in capital employed is higher than the rate of increase in sales.
ROCE becomes a measure of management's adherence to sound business principles and prudent commercial management. It evaluates the operating, investing, and financing activities of the business.
Let's break down the reporting into three heads for more clarity.
Operating activities 
Demand for closed footwear has remained fairly mute till Q2FY21 due to working professionals currently working from home and school students attending classes through virtual mode. Sports and leisure activities took a backseat as the pandemic brought complete lockdown.
Sales for the year have been relatively lower because of the first six months. Due to the same reason, there were lower collections from trade receivables.
Inventory turnover indicates that it takes 208 days to sell and replenish stock. This was 133 days during 2019. The ratio has decreased from 3.81 in March 2021 to 1.63 in September 2021 mainly due to a significant increase in inventory at the period end.
The business keeps 2-4 months of inventory in hand for smooth operations. Manufacturing lead-time of 60 to 90 days, compared to the industry average of 90 to 120 days.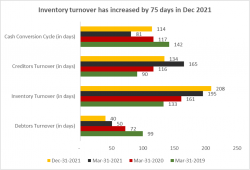 Investing activities
The company has done around INR 388 Crores of capital expenditure during the year which stands at ~3.5% of sales of the year. The business plans to have higher investments in growth Capex in the future.
For instance, in the six months ended September 30, 2020, the business incurred a capital expenditure of INR 29.5 Crores for the setting up of a facility in Ganaur and another INR 80 Crores invested in FY21.
The facilities at Dehradun, Baddi, Haryana, and Ganaur operate at ~50% capacity utilization which will increase in the future. When productivity rises, there will be a corresponding improvement in operational efficiency.
Financing activities
Debt levels have increased during the last three years. Management has relied upon a mixture of equity capital and debt financing to fund our business operations and expansion and development activities in the past.

The total interest payout for 9MFY22 is INR 17.19 Crores. EBITDA for the same period stands at INR 375.8 Crores and provides an interest coverage of 21.8x. This is a good sign.
---

Festival Offer !!! Discounts on all Courses Click here

---
Campus Activewear – Outlook
The rising income means a steady growth in the ability to access footwear and fashion accessories. A visible trend in premiumization and shift towards branded footwear can be seen in average selling price (ASP) which contributes significantly to the growth of the segment along with the growth in absolute volume.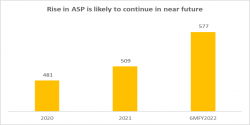 Government policies relating to the "Make in India" scheme consider this as a champion sector with 100% Foreign Direct Investment (FDI) allowed under the automation route.
Stiff competition in the unorganized sector is likely to continue and input price pressures will be crucial in determining profitability. It will be interesting to see how the business flourishes using its pan-India network of distributors and retail stores and selling through D2C platforms to a wide customer base.
---
---
To stay updated about all of our posts on Businesses and Finance Careers – register and create a free account on our website. You will also get access to a free Finance Bootcamp course once you register. 
About the Author

Have worked in the financial services industry for around 8 years now, and main areas of work have been Sector Research, Risk Management, Financial Modelling and Wealth Management.
Involved in the developoing content as a part of training in various Organizations like Kotak Securities, Motilal Oswal, Nippon Mutual Fund(erstwhile Reliance Mutual Fund), JPMC, Crisil.

Register and get regular updates of new Blogs and access to Free Courses
Top Courses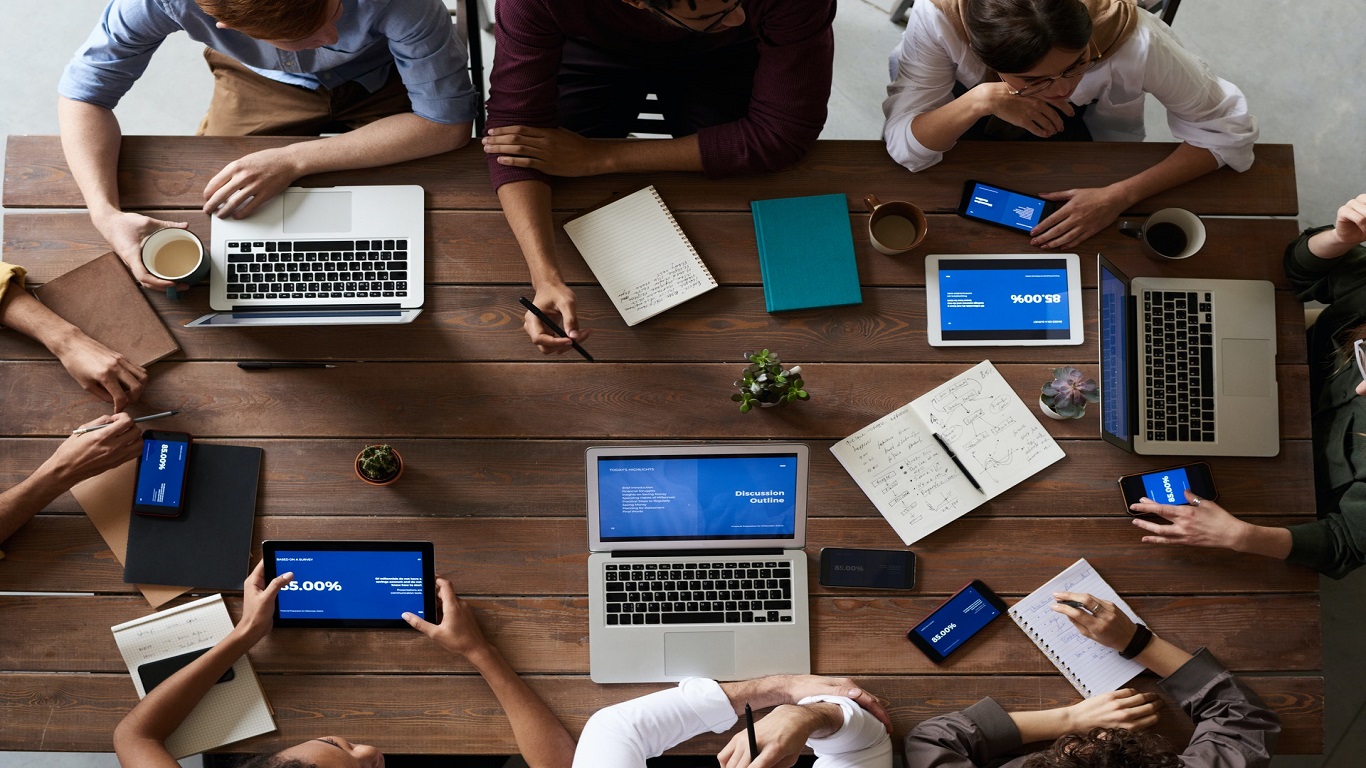 Waitlist for Next Batch
FinShiksha Analyst Program
10 weeks program with Live Sessions and continuous Mentoring

Comprehensively curated to cover Financial Analysis, Valuation and Credit

Become industry ready for various roles around Equity and Credit Research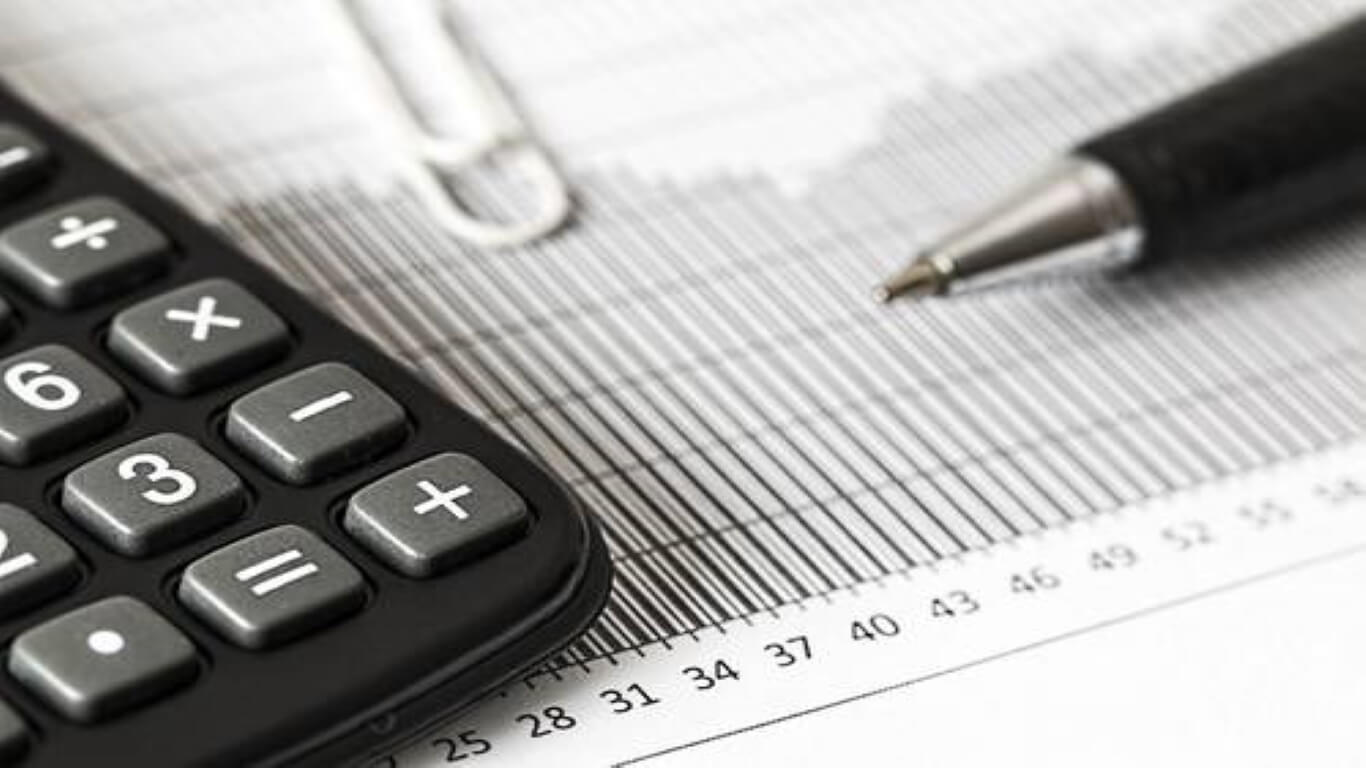 Trending
Financial Modeling Certification
Learn Advanced Excel Concepts

How and Where to use Key Functionalities in Excel

Learn Applications of Excel across Finance