One of the most common questions we get is how to prepare for  Investment Banking Interviews. In this post, we will give a roadmap for a student who wants to prepare for Investment Banking interviews.
What are the various roles in Investment Banks?
Investment Banks are entities that broadly advise corporate clients on deploying or raising capital. Raising capital can be in the form of IPO, Private Placements, or other sources. Deploying capital could involve investment management and transactions like buying a stake in another company. Mergers and Acquisitions is also an avenue for deploying capital.
What skills are needed to prepare for Investment Banking Interviews?
– Core Subject Skills
Think about what is an Investment Banker is likely to work on? They would be advising the clients on either selling a stake or buying some stake in another form. In both cases, one needs the skills to be able to analyze industries and company financials. Often, these companies are in the unlisted space, so the skills need to be even better to decode data since the data is not publicly available in a lot of cases. Inclination to look at data and an inherent interest in understanding business models is necessary.
In addition, valuation is a core skill needed since you would be talking about a stake sale or stake purchase.
If one is operating in the markets space, the understanding needed is on asset classes and various trading instruments available globally. In a global investment bank, one could be trading on equities, bonds, currencies, commodities, and structures. A good understanding of market dynamics and international macroeconomics is useful.
– Soft Skills
Investment Banking requires one to research on latest developments in the startup space since that segment forms a key client base. Thus an inclination to research new companies, sectors and segments is necessary.
One other key skill needed is good negotiation and communication skills. Remember, we are looking at pitching for deals and then negotiating valuations with various entities and possibly other investment bankers.
One other less rated skill needed for investment bankers is the ability to match the buyer and the seller in a deal. Assume you are advising a startup for fundraising. One of the essential skills is to find a potential investor who can add the best value to your client firm as an investor in the long run. The ability to align investor and investee objectives is a key skill.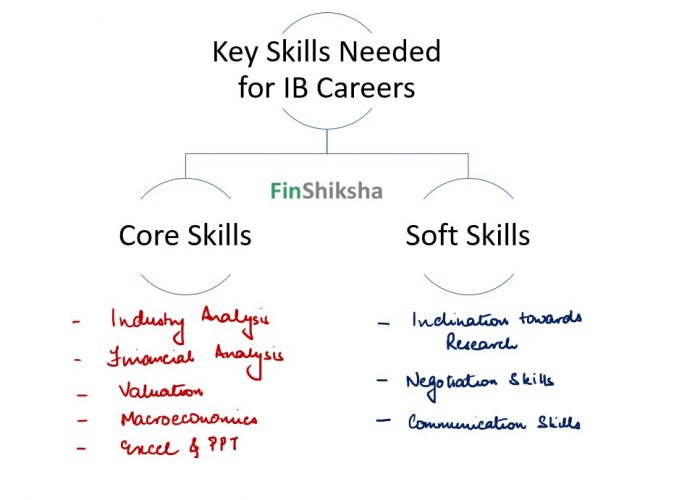 ---

Festival Offer !!! Discounts on all Courses Click here

---
How should I prepare for the IB Interview?
If you are eyeing roles in the transactions side, the key skills you need are the core subject skills. Read about industries, companies, valuations. Read Annual Reports of companies. Learn about the business models of startups. For example, if the interviewer asks you to talk about the tech industry, you should have enough facts to make a logical case.
Pick up a couple of companies – one listed and another in the startup world. Read about their business, sector, what competitive advantages they have or do not have, and why they may succeed or not succeed; back up your thoughts with a lot of data.
Read up on significant business and finance concepts, such as Corporate Finance, Working Capital, Financial Statement Analysis, Ratio Analysis, DCF Valuations, and comparable transaction valuations, amongst other topics. Interviewers are looking for solid domain skills in the candidates.
The soft skills come up over a period of time. Interaction with others working in the same domain will be helpful. Doing projects with investment banks and getting exposure to their work will also help develop these skills. Look at creating a learning attitude towards the same.
What are the next steps?
To begin with, pick any startup you like, and think about their business model.  Try and find the answer to 2 questions; how do you think they will make money, and what drives their valuations?
Additionally, read about any recent M&A deal.
Finally, pick a listed entity, and do a detailed Financial Analysis and Valuation Exercise on it. This would give you enough confidence to approach any analysis when it comes to the Investment Banking domain.
If you want to learn more about Investment Banking and Valuation, we have a combo course on these topics. Find details of the course here – https://finshiksha.com/courses/equity-valuation-and-investment-banking
---
Other Trending Post in this Series –
6 things to remember while preparing for an interview | 7 things to note if thinking about MBA Finance | Career in Investment Banking
---
To stay updated about all of our posts on Businesses and Finance Careers – register and create a free account on our website. You will also get access to a free Finance Bootcamp course once you register. 
About the Author

Peeyush Chitlangia is the founder of FinShiksha. An Alumnus of IIM Calcutta & MNIT Jaipur, Peeyush has been in the financial services industry for the last 19 years & has extensive exposure to Equity Research & Financial Modeling. With more than 200,000 man hours of teaching experience, he has trained nearly 25000 participants across organizations and campuses

Register and get regular updates of new Blogs and access to Free Courses
Top Courses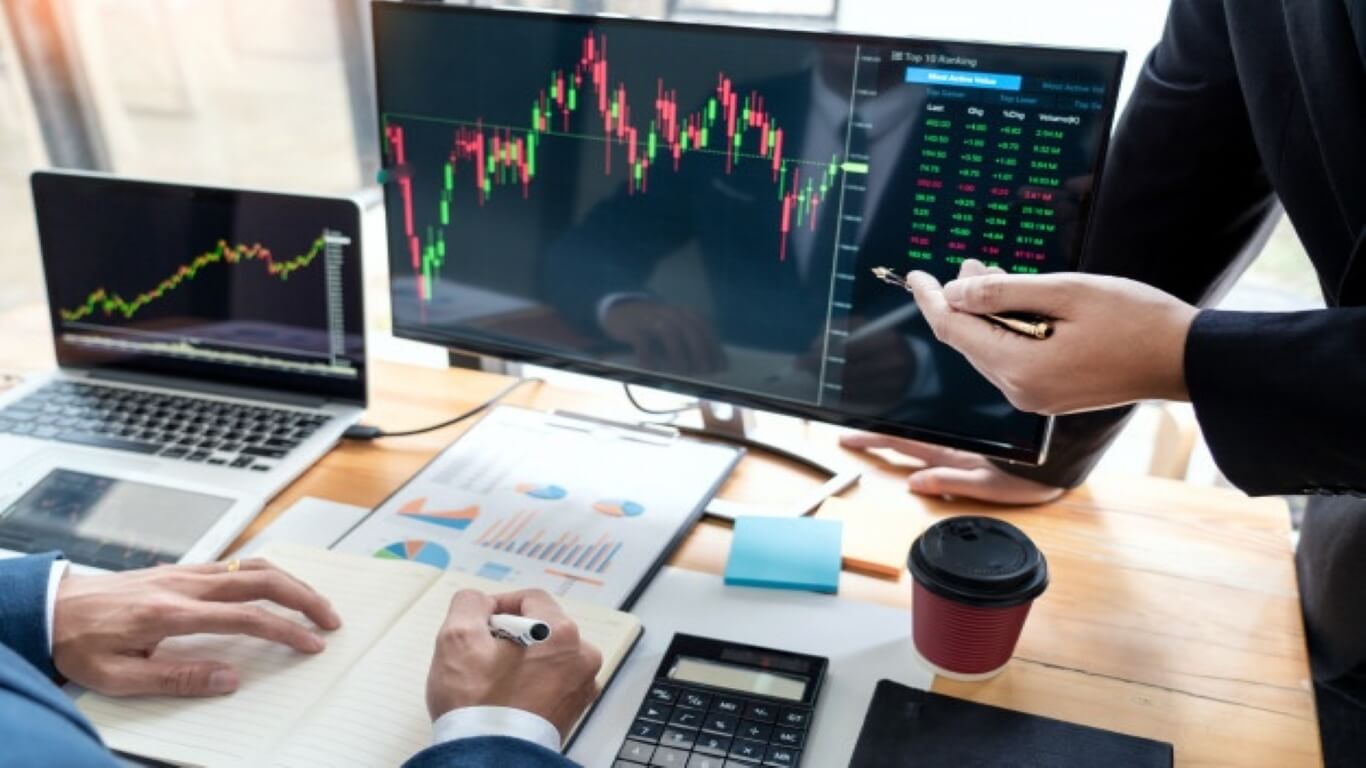 Combo
Equity Valuation + Investment Banking
Peek into the world of IB, PE, VC

Build Valuation Model on 3 different listed companies

Live Projects with FinShiksha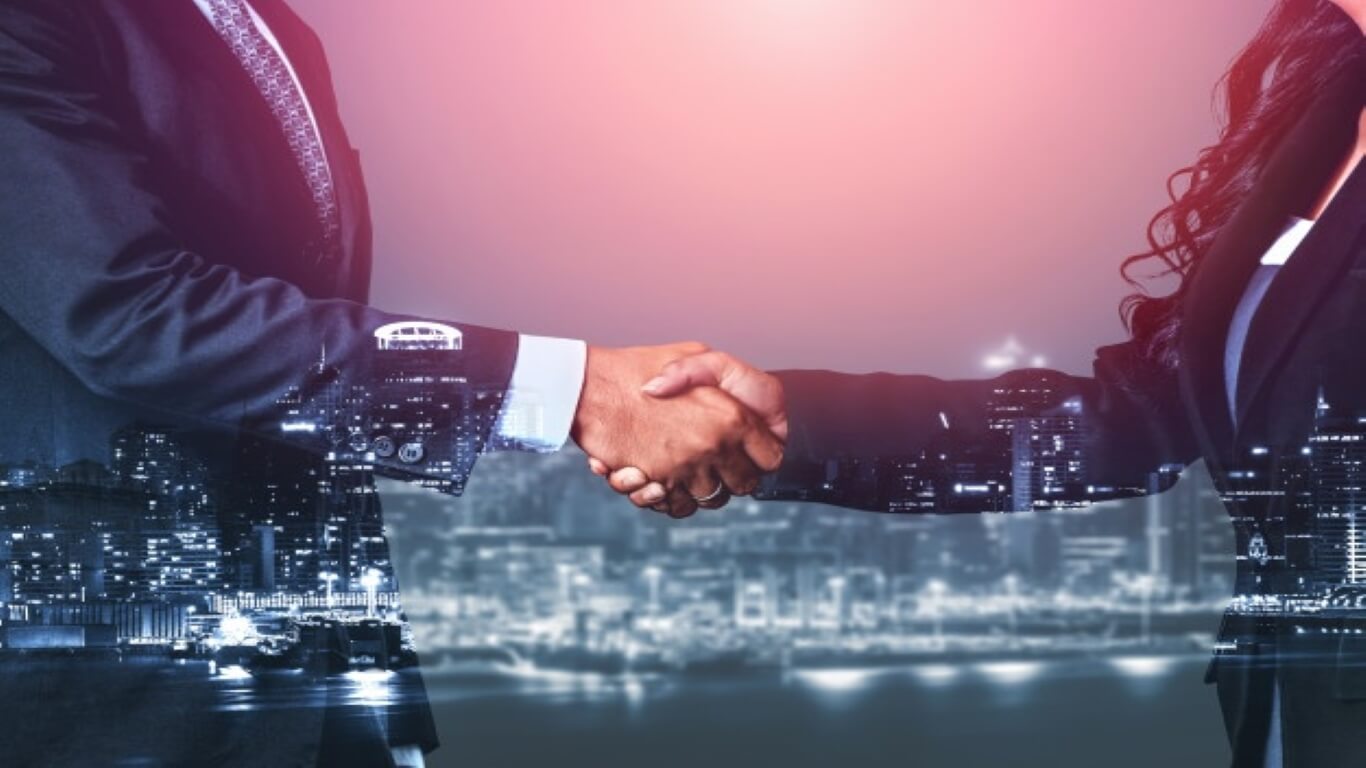 Bestseller
Investment Banking Certification
Peek into the world of IB, PE, VC

Live Project with FinShiksha

Valuation of startups, M&A