It all started in 2007 with Steve Jobs announcing Apple's foray into phones category with the launch of an iPhone. That year the total sales of the Apple were $24 Billion with a Profit of $3.4 Billion. From there the company has come a long way with Sales being $260 Billion with a Profit of $55 Billion in 2019.
That's like Sales Growth of 10X (CAGR of 20%) and Profit Growth of 16X (CAGR of 24%) – astonishing for a company that size!
However, for the past few years, as it's size has increased, expectedly, Apple had a problem maintaining this growth. As markets mature, sales mostly involve replacement demand, so growth requires new geographies to be developed like they are currently doing with India.
Slowing growth rates are apparent


Companies have to be patient till the time geographies are developed but in the meantime how they continue growing? There's an ecosystem which they have already captured, customers already trust you, you already have an installed base – why not provide new products to the same set of customers?
BAMM – They found their answer in WEARABLES and ACCESSORIES.
As one can see iPhone sales have started declining due to two main factors: First, other companies have started making equally good phones and second prices have started coming down.
Laptop category sales is almost stagnant since 3-4 years because of the growing Tablet Category (however, now tablets are still not growing at a faster pace).
And then come Wearables and Accessories – a segment which has grown 100% in two years. And with that ecosystem, Services segment exploded too. Services primarily include Apple Care, App purchases, Streaming Services etc.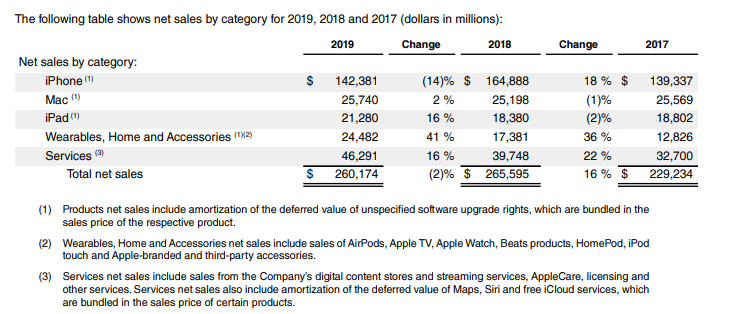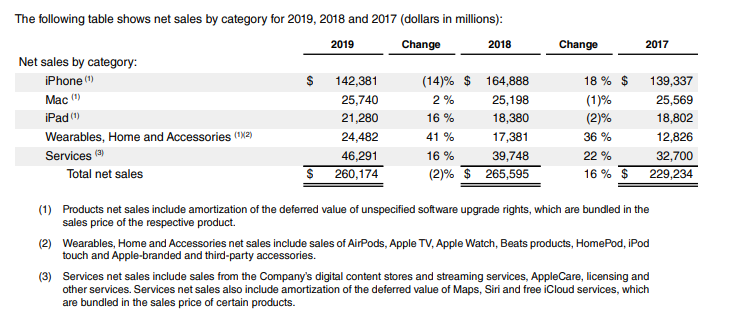 Are these segments capturing growth?
Let's see how each segment contributes to the company's top line and bottom line
One can clearly see that Wearables and Services Contribution has increased from 18% in 2013 to 27% now. THAT'S THE FOCUS AREA it seems!!!


Services segment is surely making a Huge Impact on margins. The only problem as of now is of the Revenue from Services segment just contributes 17-18% of the total revenue, hence gross margin is still skewed towards products margin.


How large are the volumes now?
Apple Watch contributes to ~40% of the total wearable segment. It is the fastest-growing segment for them. Apparently, as per few reports they shipped 31 Million watches which is apparently more than the entire Swiss Watch industry 🙂
On average, they sell for around $300 apiece then that itself gives a market size of $10 Bn.
Next in line are EarPods – again as per reports they will sell approximately 50 million units at $150 apiece giving revenue of $7.5 Bn. To give a comparison, Infy's revenue in 2019 was around USD 12 bn
So the Watch and Pods segments give Apple approximately $18-20 Bn out of $24 Bn they generate from Wearables and Home Accessories Segment.
However, for the ecosystem to run, they still need the iPhone though 🙂 And they have maintained that position globally. They approximately sell 200 million units every year (iPhone Sales / ~$800). They have an active iPhone installed base of 1 Billion (the world's population is about 7.5 billion!!). There is the segment which will buy Watch and Pods someday. So if you compare that number with the installed base, Billions of Dollars worth cross-selling opportunity exists.
No wonder Apple has 1.5 Trillion Dollar Valuation.
Note: this is not a buy or sell recommendation.
About the Author

Have worked in the financial services industry for around 8 years now, and main areas of work have been Sector Research, Risk Management, Financial Modelling and Wealth Management.
Involved in the developoing content as a part of training in various Organizations like Kotak Securities, Motilal Oswal, Nippon Mutual Fund(erstwhile Reliance Mutual Fund), JPMC, Crisil.

Register and get regular updates of new Blogs and access to Free Courses
Top Courses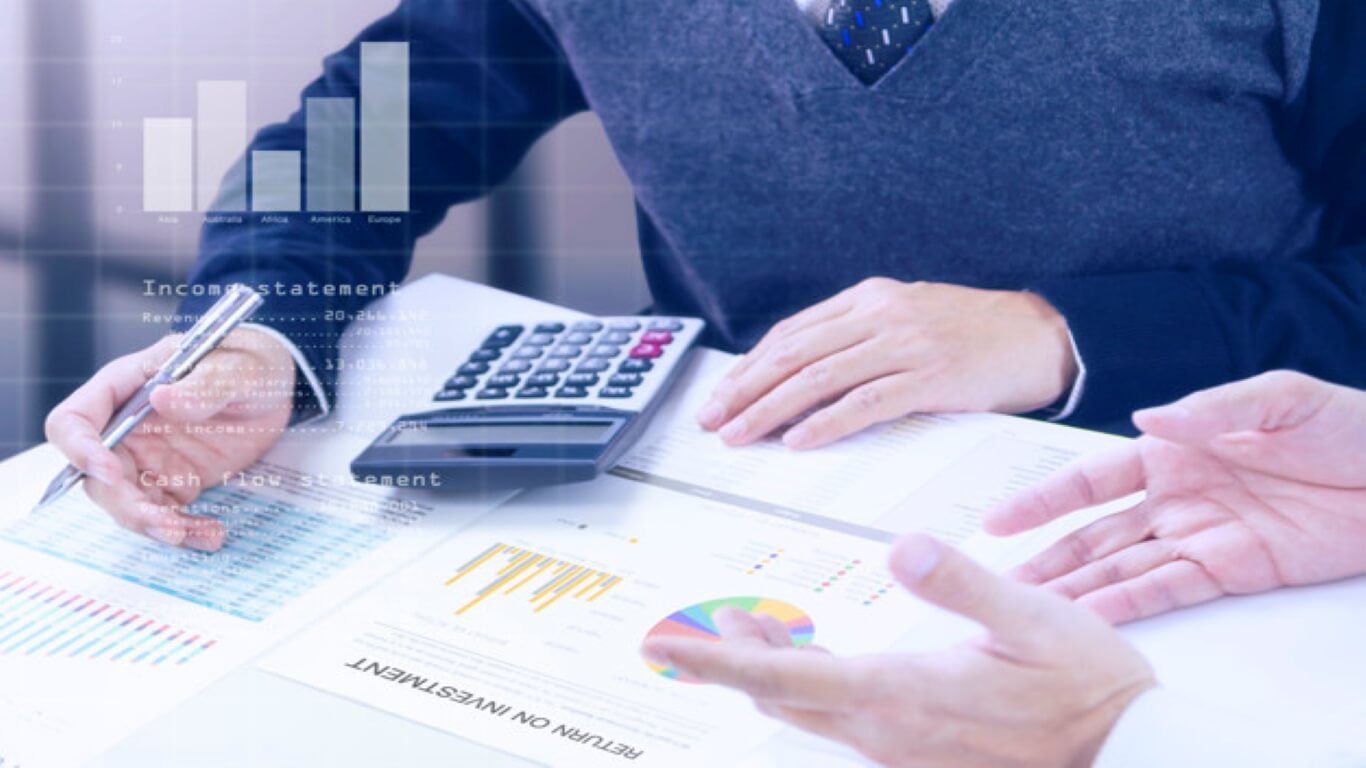 Bestseller
Equity Valuation Certification
Learn Practical Aspects of Equity Valuation

Build Valuation Models on 3 different listed companies

Live Project with FinShiksha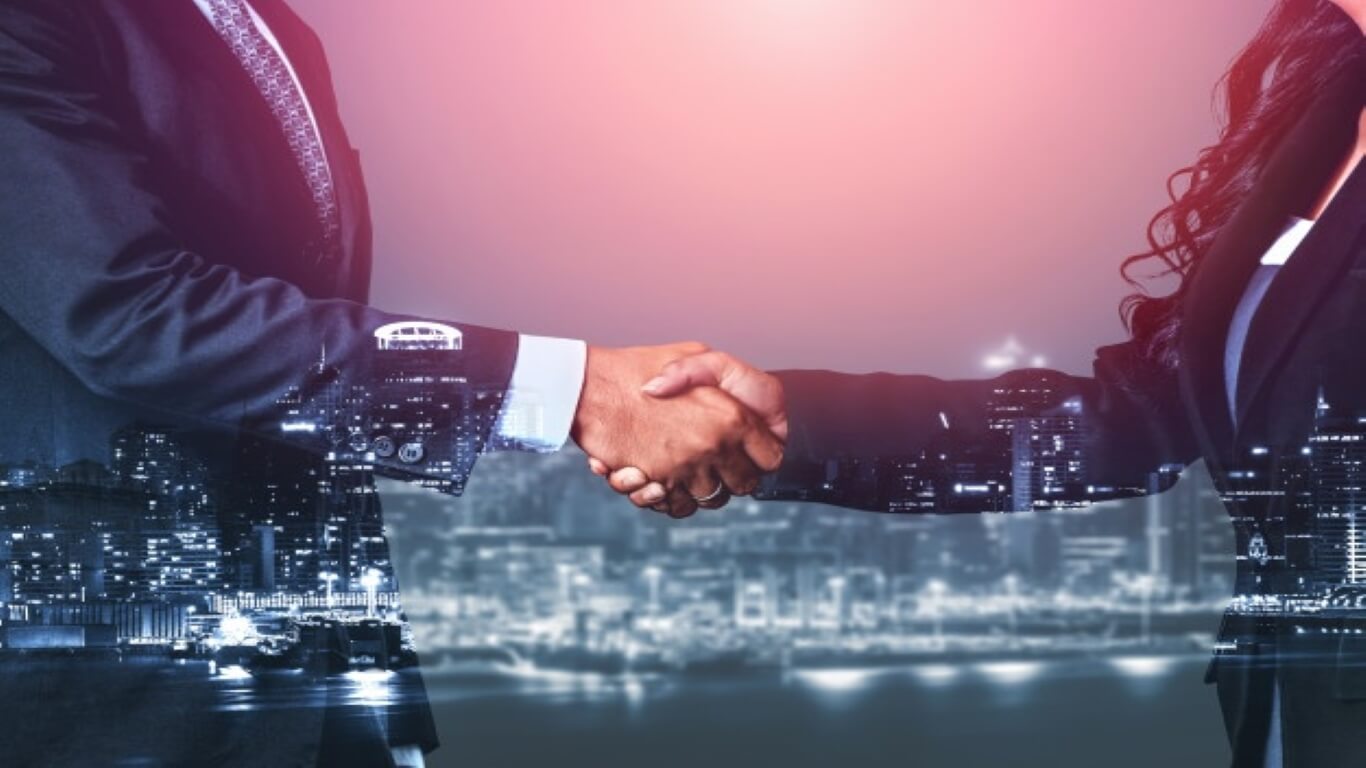 Bestseller
Investment Banking Certification
Peek into the world of IB, PE, VC

Live Project with FinShiksha

Valuation of startups, M&A