We live in a world where we need everything based on smart computing, be it cars, electronics, devices, homes etc. Intel is one of the companies that makes it possible. And it is at the forefront of developing new technologies and products for an increasingly smart and connected world.
So, let's see how does Intel organize its business
Intel has broadly classified its business as:
Data-Centric – It includes memory and storage products, programmable semiconductors, products for machine learning-based sensing, data analysis, and mapping. It also includes platforms and related products for cloud service and communication service providers. The data-Centric business contributes ~49% to the total revenue.
PC-Centric – It includes a platform designed for end-users and targets the commercial, gaming, and graphics market segment. The PC-centric business contributes ~51% to Intel's total revenue.
The company is transforming its business from PC-Centric to Data-Centric. Given below is the snapshot of revenue trend over the course of the last 5 years.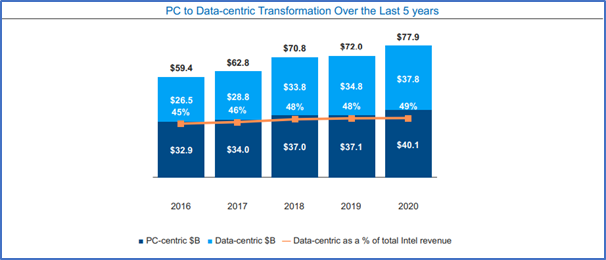 Revenue split by operating segment of Data-Centric and PC-Centric business.
Intel offers diverse products for various sectors depending upon the end-use.
So, it has broadly classified its revenue segment as:
Data Center Group (DCG): ~34%
Internet of Things (IoT): ~5%
Non-Volatile Memory Solutions Group (NSG): ~7%
Programmable Solutions Group (PSG): ~2%
Client Computing Group (CCG): ~51%
Others: ~1%
It classifies DCG, IoT, NSG, and PSG as Data-Centric businesses, contributing ~49% of the total revenue.
Client-Computing Group, which includes a platform for desktop, notebook, and other devices, comes under the PC-Centric business of Intel and contributes ~51% to the total revenue.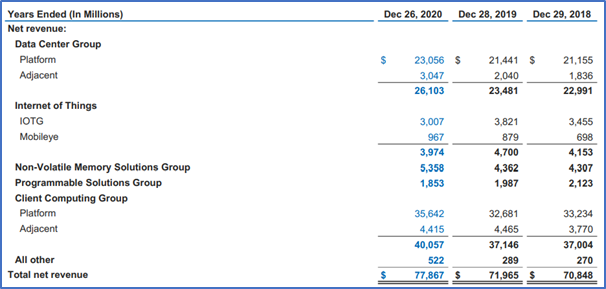 ---

New Short Course Launched - Fixed Income Markets Click here

---
Intel and Product Categories:
Intel also provides further classification based on where the chips are being used.
Platform Products: That includes products like CPU and chipset that processes the data and controls other devices in a system. These products are used in solutions of CCG, DCG, and IoT. It generates ~79% of the revenue for Intel.
Adjacent Products: It includes products, such as accelerators, server boards, Bluetooth and WiFi for CCG, memory and storage products etc. Adjacent products generate ~ 21% of the revenue for Intel.
And what are the major markets for Intel?
Any guesses? China it is 🙂
China (including Hong Kong): ~26%
Singapore: 23%
US: ~21%
Taiwan: 15%
Other Countries: ~15%

China is the major market for Intel as it contributes ~26% to the total revenue. It is also the largest importer of semiconductors globally. And it is highly dependent on US companies for semiconductors because of a huge demand by PC and Over Equipment Manufacturer (OEM).
Singapore, the US, and Taiwan are other primary markets for Intel. These are the major markets for smart computing and devices and hence have a high demand for semiconductors.
But all this required huge research, right?
Intel invests heavily in R&D to strengthen its competitive position and accelerate its growth in the era of artificial intelligence (AI) and smart computing.
R&D expense for intel accounts for ~17% of the total revenue, and it has grown at a CAGR of ~4% over the last 5 years.
Marketing, General and Administrative expense is another major expense for Intel and accounts for ~8% of the total revenue.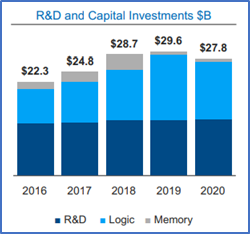 Lastly, what about the profitability?
Intel operates at an average Gross Margin of ~56%. And in FY 2020, its margin declined due to high platform unit cost for some of its products. Also, it has a lower profit margin for DCG adjacent products (due to competition).

And interestingly, Net Margin for Intel has grown at a CAGR of 10% over the last 5 years, and it currently operates at a Net Margin of ~27%.
And the segmental profits?
The segmental profits of Intel are driven by the Client Computing Group that includes processors for PC, notebooks, and other devices. It is clearly a cash cow for Intel as it contributes ~64% to Intel's total Profits.

---
---
To stay updated about all of our posts on Businesses and Finance Careers – register and create a free account on our website. You will also get access to a free Finance Bootcamp course once you register. 
About the Author

Have worked in the financial services industry for around 8 years now, and main areas of work have been Sector Research, Risk Management, Financial Modelling and Wealth Management.
Involved in the developoing content as a part of training in various Organizations like Kotak Securities, Motilal Oswal, Nippon Mutual Fund(erstwhile Reliance Mutual Fund), JPMC, Crisil.

Register and get regular updates of new Blogs and access to Free Courses
Top Courses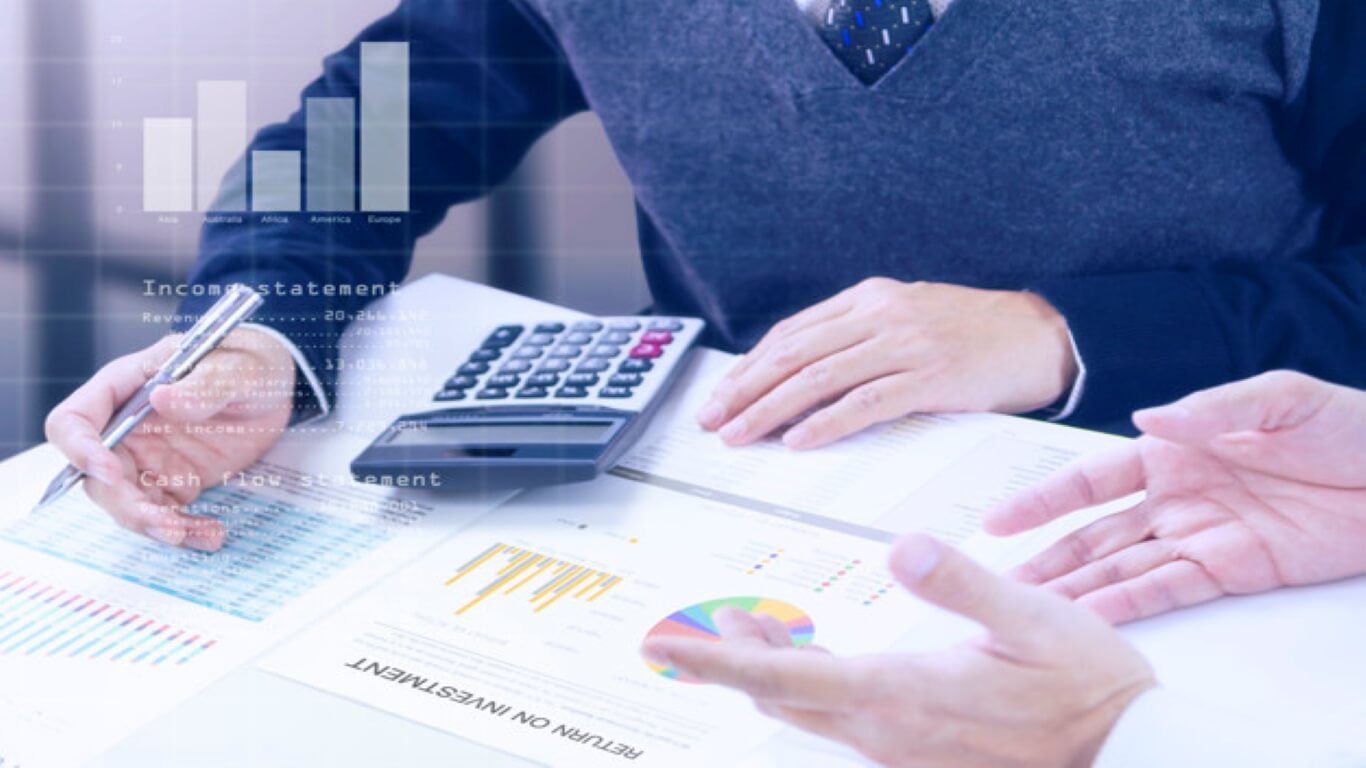 Bestseller
Equity Valuation Certification
Learn Practical Aspects of Equity Valuation

Build Valuation Models on 3 different listed companies

Live Project with FinShiksha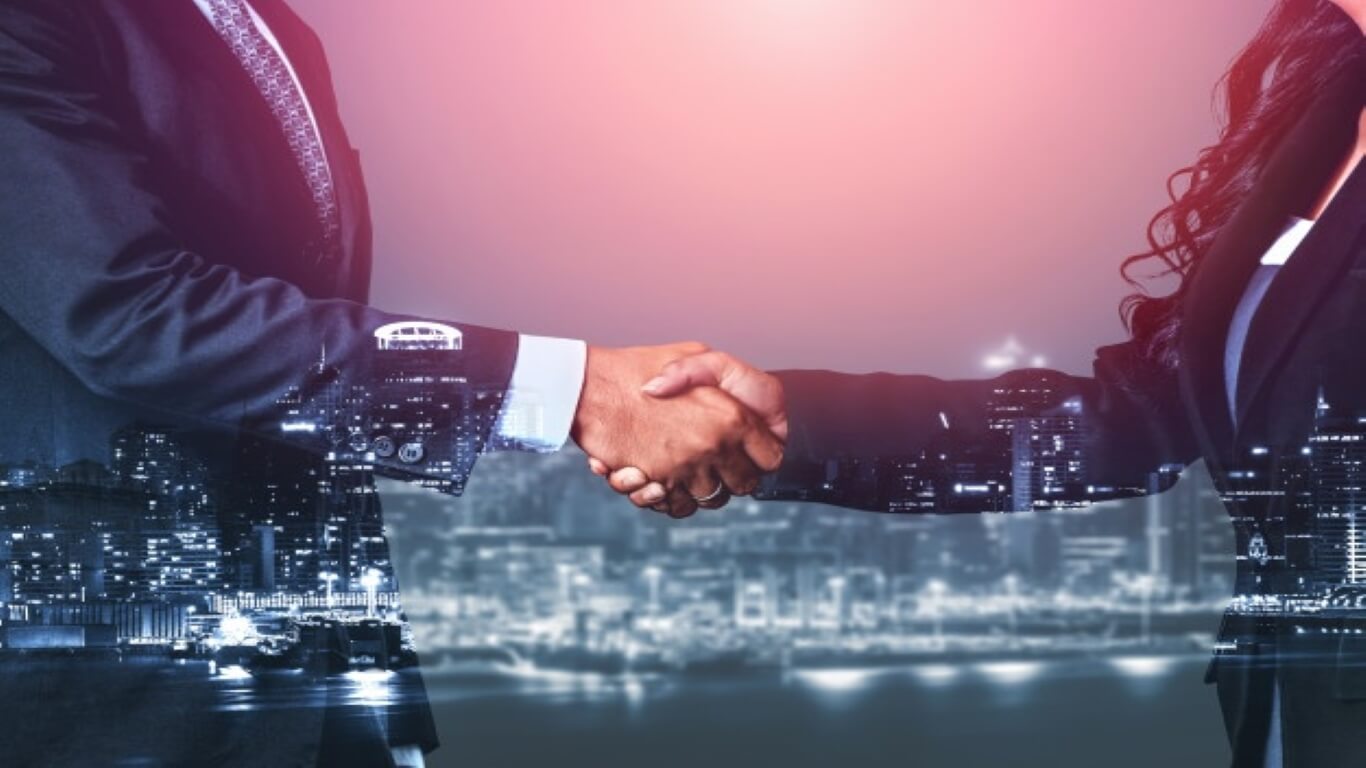 Bestseller
Investment Banking Certification
Peek into the world of IB, PE, VC

Live Project with FinShiksha

Valuation of startups, M&A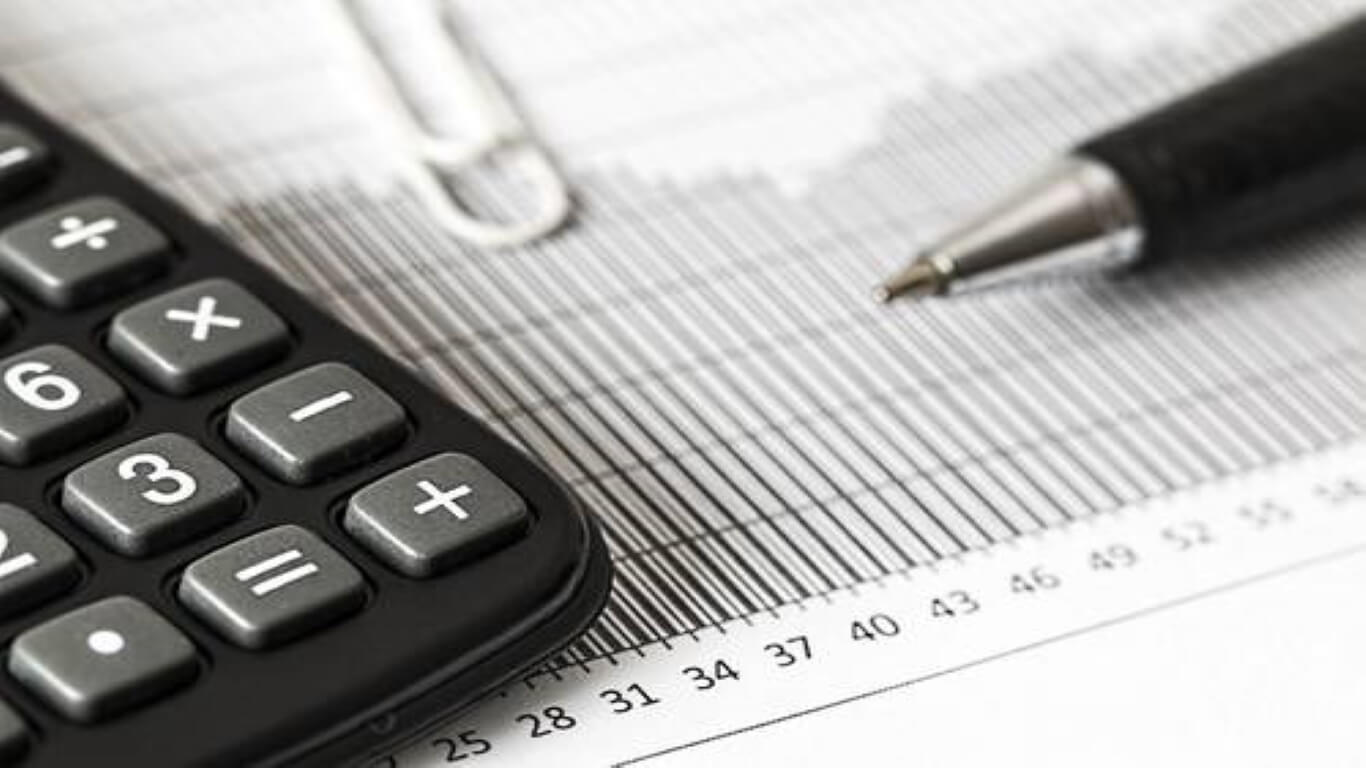 Trending
Financial Modeling Certification
Learn Advanced Excel Concepts

How and Where to use Key Functionalities in Excel

Learn Applications of Excel across Finance