When growth slows…
We live in a world where everything is available instantaneously. Tap on your phone, and your food is here. Do it again, and buy a stock. Tap once more, and a cab comes (Ok that has been a bit difficult in recent times, but you get the gist). We have all become too engrossed with this fast moving world, such that we want even stock price movements to be instantaneous. And stocks have been obliging in the recent past.
A few weeks back, Netflix came with a statement that subscriber addition will slow – and the stock has been hammered since. It is infact down 70% from the top it made last year!
Robinhood growth slowed down, and the stock came crashing down.
Amazon reported lower than expected numbers, and the stock tumbled to its 52 week low
Just today Nithin Kamath of Zerodha said in a LinkedIn post that they have hit a plateau in terms of user growth, and if the stock market does not oblige, this may result in issues in terms of growth. No prizes for guessing what would happen to broking industry stocks if that happens. Look no further than Robinhood share price for an idea.
How does this impact us
Makes us wonder, just how impatient have investors become with growth volatility. Growth goes up, and the stock price goes to the moon. One quarter disappoints, and the price comes crashing down. Becomes very difficult to understand the longer term story of a business if such variability in stock prices clouds our judgement. Also makes it incredibly difficult to hold on to these stocks for long term investors, who follow the buy and hold strategy. Needs nerves of steel to handle this.
Which brings us to our point. In life, and in investing, it is necessary to have patience. As a generation we are becoming too impatient. We need everything quickly, at the tap of an icon. We want a Zepto in everything in our lives, including investing. Unfortunately, life and investing don't work that way. We get bored far too quickly, and far too frequently. Just like investing, maybe there is a need to slow down and take a step back, and reflect as to where this hurry is taking us.
Enough preaching – we live in fascinating times, it just pays to slow down from time to time to reflect and recharge.
What do you think? Have you come across any such instances of impatience?
Recent YouTube Video
Key features of the Insurance Industry – View it here
Infographic of the week
Zomato vs Swiggy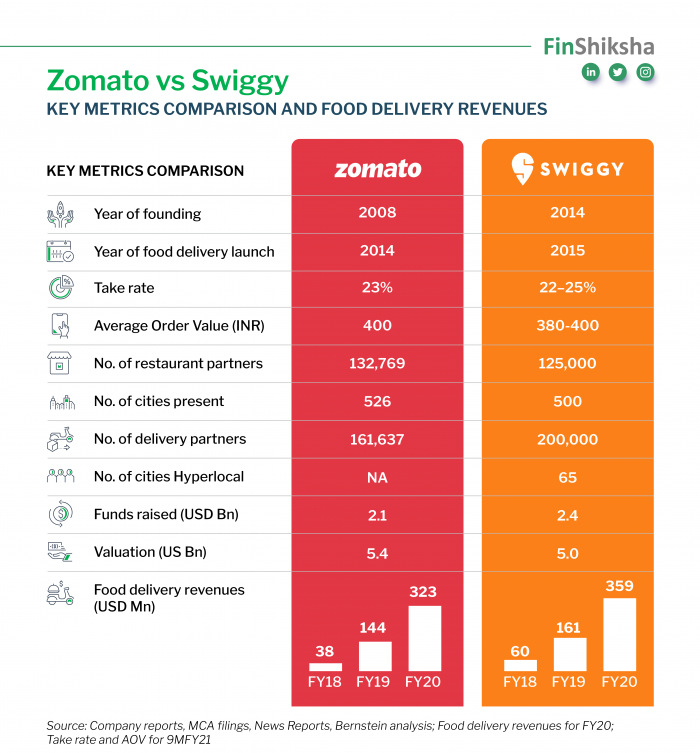 Recent LinkedIn Posts
Can Trent replicate its performance across other store formats – View it here
Till next week. Keep reading, and do share the newsletter with all your friends.